Choose a savings solution that's good for you and for Québec
By choosing FlexiFonds, you can support the local economy and Québec society while working towards your savings goals and honouring your personal values.
Why choose FlexiFonds?
Investments with a strong focus on Québec
An online platform that lets you manage everything in one place
Objective and caring advice
More than 35 years of financial experience at your service
Tip
Take advantage of our automatic
savings feature to save
without thinking!
70% of FlexiFonds mutual fund assets
are related to the local economy
Investing with FlexiFonds is a great way to keep your savings local.
Flexible products that suit your profile
With FlexiFonds mutual funds, you can choose from three products tailored to various investor profiles and savings goals. In addition to enjoying the flexibility to access your money when you need it, you won't have any enrolment, transaction, or redemption fees to pay.
FlexiFonds' funds returns
Annual compound returns (%) as of December 31, 20211
1 The management expense ratio (MER) is already deducted from the reported returns.
Legal notice
Please consult your advisor and read the prospectus and fund facts before making an investment. The FlexiFonds are not insured by the Canada Deposit Insurance Corporation or any other government deposit insurer or by the Autorité des marchés financiers. The indicated rate of return is the historical annual compounded total return including changes in unit value and reinvestment of all distributions and does not take into account sales, redemption, distribution or optional charges or income taxes payable by any securityholder that would have reduced returns. The mutual funds are not guaranteed, their values change frequently, and past performance may not be repeated.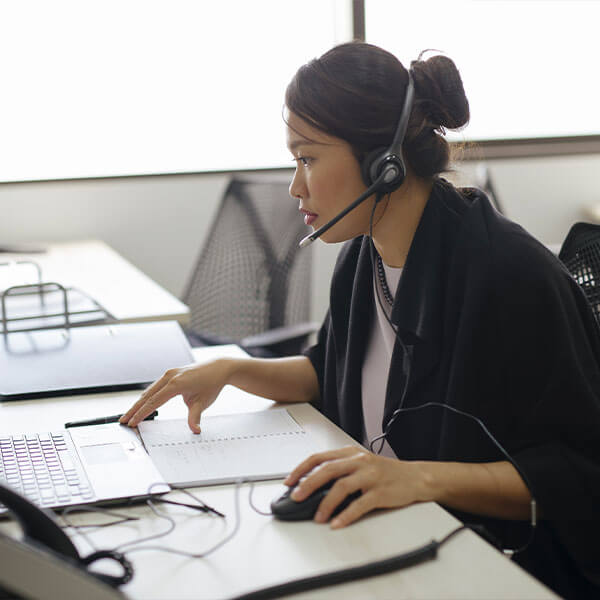 Personalized advice and service you can trust​
Our FlexiFonds mutual fund advisors put their expertise and skill at your disposal, with zero pressure and zero commissions. They will be happy to answer your questions and help you choose among our FlexiFonds savings solutions.
Get to know our advisors
Our full range of savings solutions
Compare the key features of our savings products and vehicles.
Main savings objective
Redemption criteria
Online registration
Contribution method
Local savings
FlexiFonds mutual funds
FlexiFonds TFSA
Retirement or saving for a project
No conditions
Yes
One-time or automatic bank withdrawals
Yes
FlexiFonds RRSP
Retirement
No conditions
Yes
One-time or automatic bank withdrawals
Yes
FlexiFonds RRIF
Retirement income
No conditions
No
Transfers and withdrawals only
Yes
FlexiFonds
investment account
Maximize your savings beyond the RRSP and TFSA limits
No conditions
No
One-time or automatic bank withdrawals
Yes
About FlexiFonds de solidarité FTQ
FlexiFonds de solidarité FTQ Inc. is a wholly-owned subsidiary of the Fonds de solidarité FTQ. FlexiFonds de solidarité FTQ Inc. acts as the principal distributor of the funds' units and is a mutual fund dealer registered with the Autorité des marchés financiers.
 Most Frequently Asked Questions
Information

All the information and data provided on this site are for information purposes only and are not intended to provide advice on your personal investment situation or investment, financial, legal, accounting or tax recommendations based on a specific personal situation. Although they are deemed reliable, no representation or warranty, express or implied, is made as to the accuracy, quality or completeness of this information and data. The opinions expressed should not be construed as a solicitation or offer to purchase or sell the units referred to herein and should not be viewed as a recommendation. We recommend you consult your legal advisor.

FlexiFonds de solidarité FTQ Inc.

The FlexiFonds are distributed solely in Québec by FlexiFonds de solidarité FTQ Inc. a mutual fund dealer wholly owned by the Fonds de solidarité FTQ. FlexiFonds de solidarité FTQ inc. does not distribute any other mutual funds. Please consult your advisor and read the prospectus and fund facts before making an investment. The FlexiFonds are not insured by the Canada Deposit Insurance Corporation or any other government deposit insurer or by the Autorité des marchés financiers. The mutual funds are not guaranteed, their values change frequently, and past performance may not be repeated.

Trademarks

FlexiFonds, FlexiFonds Conservative, FlexiFonds Balanced and FlexiFonds Growth and the other trademarks displayed on this site are registered trademarks of the Fonds de solidarité FTQ. Other companies' trademarks are used with permission or under license. All rights reserved. Trademark references on this site should not be construed as an implied authorization to use such trademarks.

Access and site availability

The site is the property of Fonds de solidarité FTQ. By using the site, you agree to the following terms of use. You acknowledge and agree that the Fonds de solidarité FTQ may restrict, suspend or revoke your access to or use of all or part of the site, including links to third party sites, at any time, with or without cause, in its absolute discretion, without notice or liability. The Fonds de solidarité FTQ does not guarantee that this site will be available and meet your requirements or that access to this site will be uninterrupted. Availability downtime may occur at any time, without notice, including downtime required for maintenance or technical reasons.