FlexiFonds Conservative Fund
You prioritize income stability over long-term appreciation of your savings?
INVEST WITH FLEXIFONDS
Fonds shares
This fund invests in Class "C" shares of the Fonds de solidarité FTQ, which primarily reinvests in Québec companies.
Fixed income securities
This fund invests in government bonds issued in part by the Québec government, which help stimulate the economy in addition to providing a stable income.
Québec stocks
This fund invests in publicly traded Québec companies that are part of the IQ-30 index established by the Institut de recherche en économie contemporaine (IRÉC) to encourage businesses across various sectors of the local economy.
Global equities
This fund invests in securities of companies located in developed countries to allow you to diversify your assets.
You want to receive income or have a medium-term plan, such as travelling or renovating.
You have a low risk tolerance and prefer to limit fluctuations in your savings.
Geographic allocation
Cash and other net assets components
2.1%
Asset class allocation
Cash and other net assets components
2.1%
The FlexiFonds Conservative Fund allows you to invest in securities whose

assets are 70% linked to the Québec economy
Market value per unit1
As at October 02, 2023
$10.10
As of August 31, 20232
Annual compound returns (%)
| | Year to Date | 1 year | 3 years | 5 years | 10 years | Since Inception |
| --- | --- | --- | --- | --- | --- | --- |
| FlexiFonds Conservative | 2.05% | 2.89% | -0.38% | N/A | N/A | 1.29% |
Fund's total market value: $120.4 million
1When savers invest in a mutual fund, they purchase units. Revalued each trading day, the market value per unit is the value of one unit.
2The management expense ratio (MER) is already deducted from the reported returns.
Legal notice
Management fees and other expenses may be associated with mutual fund investments. Please consult your advisor and read the prospectus and the fund facts documents before making an investment. The indicated rates of return are the historical annual compounded total returns including changes in unit value and reinvestment of all distributions and do not take into account sales, redemption, distribution or optional charges or income taxes payable by any securityholder that would have reduced returns. The FlexiFonds funds are not guaranteed, their values change frequently, and past performance may not be repeated.
Identify your investor profile
You can answer a few questions directly online to help us identify your investor profile. This step allows us to determine if a product is tailored to your reality. You can start by choosing the savings account you'd like to invest in: the RRSP, TFSA, RRIF, or investment account with FlexiFonds.
Portofolio managers

FlexiFonds mutual funds, with the exception of global equities, are managed by Addenda Capital inc.Attention, ce lien ouvrira un nouvel onglet. a Québec company specializing in portfolio management for over 30 years. Addenda Capital Inc. is a leading investment firm and a long-time partner of the Fonds de solidarité FTQ.

About FlexiFonds de solidarité FTQ
FlexiFonds de solidarité FTQ inc., a wholly owned subsidiary of the Fonds de solidarité FTQ, is a mutual fund dealer duly registered with the Autorité des marchés financiers. FlexiFonds de solidarité inc. acts as the principal distributor of the FlexiFonds funds and does not distribute the units of any other mutual fund.
Supplemental documents about the FlexiFonds Conservative Fund
Most frequently asked questions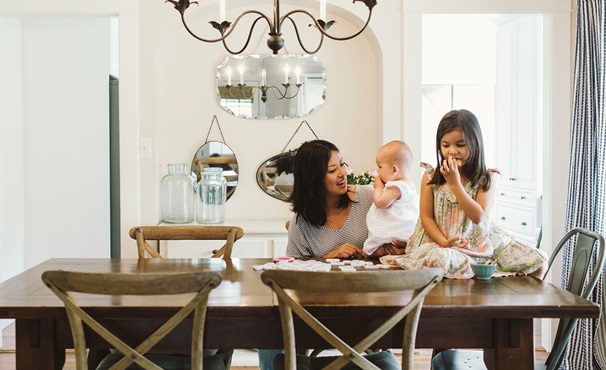 Want to know if a product is right for you?
Give us a call!


Monday to Thursday, from 9 a.m. to 8 p.m., and Fridays from 9 a.m. to 5 p.m.
1-833-383-2121