RRSP+: Give more to your employees
A no-fee, turnkey solution offering an additional 30% in tax savings¹, it's a good decision.
APPLY TODAY
Traditional RRSP
$1,000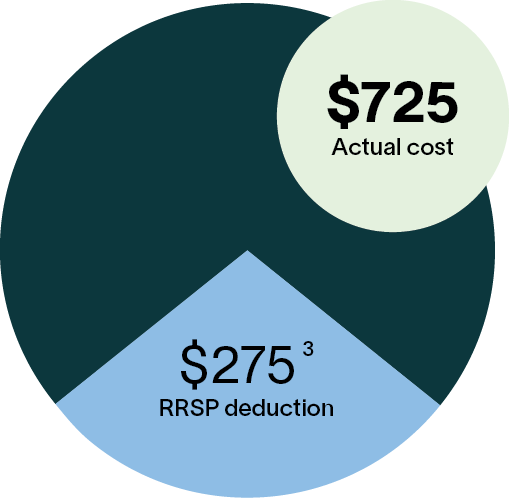 RRSP+ with the Fonds
$1,000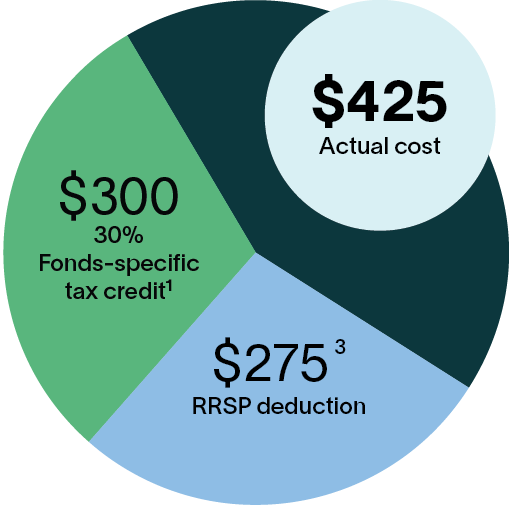 Over 14,800⁴ Canadian employers offer this benefit.
Apply today
Save for retirement and more
By helping your employees save more with the RRSP+, you're lending a hand not only with their retirement plans, but also with life projects like buying a house or going back to school.
Choosing an alternative to the VRSP
An RRSP+ by payroll deduction is simple to set up and enables you to meet the requirements of VRSP legislation while offering your employees more options.
A win-win solution
For employers:
Ready-to-use tool that's simple, fast, and free
Adapted to your payroll process
Easy to manage using the Espace employeur, a secure website
Includes personalized support service
Voluntary contributions to your employees' RRSP+²
Excellent tool for attracting and retaining talent
For your employees:
Advantageous savings solution that makes it easier to save
Tax savings directly from their pay
Standard RRSP deduction still applies
Additional 30% in tax savings¹
Freedom to set contribution amount and modify or stop deductions at any time
Opportunity to invest in the local economy
Tips and tools for creating a distinctive employee experience
Discover our tips on facilitating employee recruitment and retention while adapting to the realities of Québec SMEs.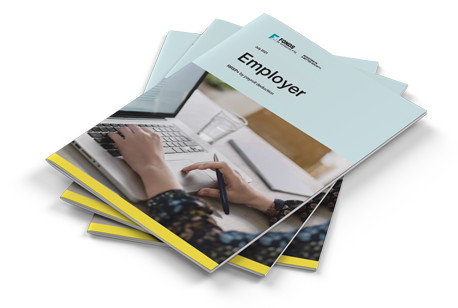 Find out more about the RRSP+ by payroll deductions
Learn more about our retirement savings plan giving more to your employees, tools that make setting it up easy as well as concrete examples of tax credits your employees can benefit from, with or without employer contributions.
Most frequently asked questions
RRSP+ by payroll deduction
What's the difference between the Fonds de solidarité FTQ RRSP+ and a traditional RRSP?
RRSP+ by payroll deduction
What are the benefits of the Fonds de solidarité FTQ RRSP+ by payroll deduction?
RRSP+ by payroll deduction
Can I contribute to my employees' RRSP+ instead of offering a cash bonus?
Talk to one of our agents
You can reach us at 1-888-385-3723, Monday to Friday, between 8:30 a.m. and 4:30 p.m.
Send us a message
You have a question about your file or the Fonds de solidarité FTQ? Write to us, we will be happy to answer you.
Log in to the Espace employeur
You can manage all aspects of your company's payroll deduction plan online. A wide range of documents for you and your employees is also available on the Espace employeur.