Start saving while making the most of life!
Because saving doesn't have to feel like a sacrifice.
If you want to start saving, no amount is too small
The sound management of your finances and savings starts with your first contribution. Whether you're eyeing a major purchase, wanting to have a cushion to fall back on, or just want to be able to treat yourself to small luxuries, saving will allow you to carry out all kinds of projects.
You know what they say—time is money! The sooner you start saving, the more your money will work for you and the easier it will be to reach your goals.
Automatic savings, a strategy that pays off
If budgeting is a great strategy you can use to achieve your financial goals, automatic savings are your most valuable player. You can automate your contributions by setting aside a certain amount of money on a regular basis.
The benefits of automatic savings
Save without thinking
Automating your savings by setting up automatic bank withdrawals¹ is an easy way to make contributions without overthinking it.
Avoid the temptation to spend
By transferring a certain amount of money automatically, you won't be tempted to use these funds for other purchases.
Optimize your investments
Spreading your contributions throughout the year is a good way to mitigate the impacts of market fluctuations. This strategy also helps you form a saving habit that reduces your likelihood of making impulse purchases.
Manage your savings according to your needs
With automatic savings, you choose the amount and frequency of your contributions. This means you can always make changes to suit your needs.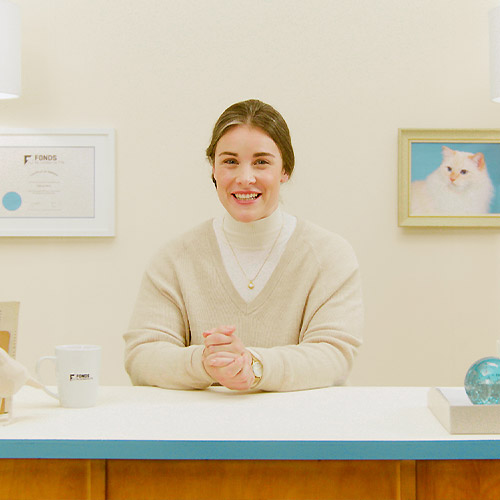 Saving Savvy: Crash courses to learn to love saving
We recently created a series of videos about personal finances and savings. Join the Fonds' trainer, Susan, as she shares her knowledge about this subject in an effort to make you just as passionate about saving as she is. Just another tool to help you start saving!
The RRSP: Plan for the future while reducing your taxable income today
The Registered Retirement Savings Plan (RRSP) is a very tax-efficient savings vehicle, since the amounts you contribute are fully tax-deductible. What's more, in addition to playing a vital role in your retirement savings plan, this account can also be used to carry out projects such as buying a home with the HBP or going back to school as part of the LLP.
RRSP+ with the Fonds
Take advantage of the RRSP tax deduction.
Receive an additional 30% in tax credits,² exclusive to labour-sponsored funds.
Save for retirement, buying a home, or going back to school.
RRSP with FlexiFonds
Take advantage of the RRSP tax deduction.
Choose between three mutual funds, depending on your risk profile.
Save for retirement, buying a home, or going back to school.
Start saving with a TFSA
The Tax-Free Savings Account (TFSA) is much more than a savings account! It's a flexible savings vehicle that can help you save throughout every stage of your life. By starting to save today, you'll have the tools you need to carry out your medium- or long-term projects. The TFSA is perfect for this.
TFSA with FlexiFonds
Start saving as soon as you turn 18.
Enjoy tax-free returns.
Withdraw your money tax-free when you need it.
Save for any project you care about.
If you contribute $2,000 per year for 20 years, you'll save $40,000. At an annual return rate of 3.5%*, you will have accumulated $56,559.
On the other hand, if you save $1,000 per year for 40 years at the same rate of return, that $40,000 will yield $84,550. That's about $28,000 more for the same amount contributed.
Notes
*In light of its mission and investment strategies, the Fonds de solidarité FTQ anticipates an average net annual return of 3.5% to 4% for the Fonds' Class A shares over the long term. This return does not take into account the tax credits granted to shareholders when they purchase Fonds de solidarité FTQ shares and is subject to volatility on a semi-annual and annual basis. The rate of return is solely used to illustrate the effects of the compound growth rate; it is not intended to reflect the future value of Fonds de solidarité FTQ shares.
Most frequently asked questions