Labour shortage: Employee recruitment and retainment
With workers in short supply, Québec employers need to rethink their recruitment strategies. Here are a few suggestions on how to stand out in an increasingly tight labor market.
| | |
| --- | --- |
| | By Fonds de solidarité FTQ in cooperation with Yves Gingras, Finance and Economy Journalist |
In November 2018, Québec hit a record high of 109,600 job vacancies as companies struggled to find enough qualified workers to meet demand, prompting renewed reports on the labor shortage the province is struggling with. And according to a study by the Canadian Federation of Independent Business, companies with 50 employees or less are bearing the brunt of the shortage, especially for positions with average salaries in the $19/hour range. In consequence, employers, and especially SMEs, are having to redouble their efforts to effectively recruit applicants.
Changes in job vacancy rate, Québec vs. the rest of Canada, according to the Canadian Federation of Independent Business (CFIB)
Being a good boss is no longer simply a moral obligation for entrepreneurs, but a must for ensuring the growth of Québec's businesses and its overall economy. Business owners are going to have to step up their efforts to attract new workers. Recruiting effectively and efficiently in this context requires a different approach.
Think talent management, not human resources
An Aon Hewitt Best Employers study shows that top employers successfully retain talent by being agile and engaging leaders and focusing on talent. Over 70% of the top employers identified in the study emphasize talent, compared to 55% of their competitors. "What's more, 65% of the leaders at these companies say they have enough time to provide coaching and feedback," explains Francine Tremblay, Aon Hewitt VP of Talent and Engagement for Eastern Canada, in an interview with La Presse. According to Tremblay, this shows that outstanding managers put just as much emphasis on managing talent and people as they do to operations. According to Aon, businesses like these yield an 80% higher return for shareholders.
Talent management is catching on in Québec, too, with more and more companies offering guidance and training, regular professional development coaching, and career plans that together can make all the difference when it comes to motivating employees. Recruiting new people is an expensive process, so it's in a company's best interests to retain the employees they have and help them develop and grow. That way the company can hold onto and keep building on their expertise, experience, talents, and knowledge so it can grow alongside its employees.
Moreover, there's no such thing as a "bad employee" according to Émilie Gallo, who has been working as a recruitment consultant for the past five years. "However, some employees may not be in the right place. You have to remember that their goals and aspirations change over time. Talent management is about leveraging the skills, talents, and expertise of each employee for the good of the company."
It's not just a matter of money
It would be easy to think that increasing wages across the board is the solution. But low-wage positions aren't the only jobs employers are struggling to fill. According to Statistics Canada, the sectors with the most vacancies are often full of well-paid positions. A case in point? The manufacturing and healthcare sectors are among the hardest hit by the labor shortage in Québec and the rest of Canada.
So what can companies do to recruit more effectively? The answer may be to rethink recruiting by focusing on being the best possible boss. As François Gilbert, president and CEO of Anges Québec, an association of 180 Québec investors, puts it, "Young entrepreneurs want to make money, they want to create jobs, but above all, they want to be responsible businesspeople who respect the communities they live in." In a recent research note, Institut du Québec also talks about the importance of taking action to mitigate the negative impacts of the labor shortage. The solutions proposed in the note include measures to retain experienced workers and promote work-life balance. Others point to programs such as group RRSPs and voluntary retirement savings plans. Activities that foster team building can help you build a close relationship of trust with your employees and improve communications across hierarchical lines.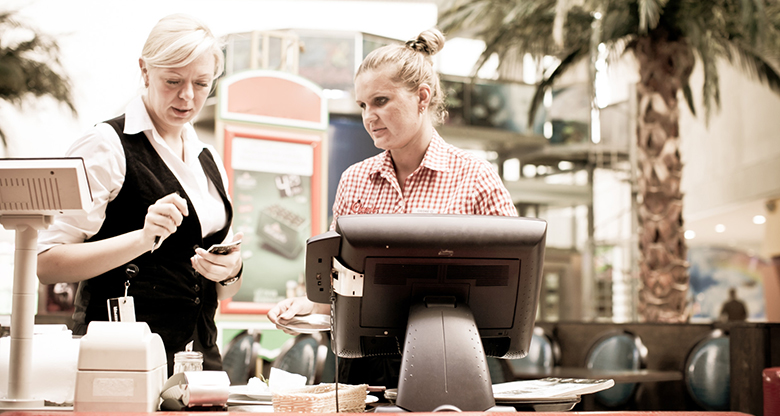 Benefits for employees and employers alike
But when it comes to retaining staff, what makes a good boss? Michel Couture, vice president of a digital solutions consulting agency, shares some thoughts on the matter:
It's important for us to help employees and make them aware of the importance of saving for their projects, including retirement or buying their first home. That's why we offer a group RRSP. In addition, we contribute to our employees' personal and professional development by providing training and career development plans. We also offer activities through our social club to help people feel like they're part of the team and get to know each other better outside work. We make accommodations to help employees maintain a healthy work-family balance. It's very important that our employees feel fulfilled at work and at home, and that's why we offer flexible hours and teleworking options.
These benefits may seem run-of-the-mill, but Émilie Gallo offers up concrete examples of the positive impact they can have for employers. Teleworking, for example, helps limit absenteeism in a number of different ways, allowing employees to make up work hours at home, avoid taking sick days, or work with fewer distractions, while showing them that they are trusted. A flexible work schedule makes it much easier to balance work and family life by giving employees the option of starting and finishing the day earlier or later than usual. She also points out that a more flexible and informal hierarchy allows managers to move away from their boss role and act as partners. This can also improve employee engagement and motivation. Once frowned upon, teleworking is now a popular tool in the HR toolbox.
When recruiting you can also consider reaching out to immigrants or creating partnerships with educational institutions. Émilie Gallo tells us that in her experience, immigrants remain very loyal to companies that give them a chance. "Immigrants bring a wealth of different experience to the job and often have a fresh perspective that allows them to tackle certain situations in new ways. Sometimes they might even have a better understanding of your customers, who may be immigrants themselves. Or they might be able to offer insight into a new market." According to Gallo, hiring qualified immigrants is a surefire way to boost a company's creativity and productivity.
Another approach is to build a partnership with one or more educational institutions. Hiring new graduates can be challenging for a company, but it's also an opportunity to train employees before they get set in their ways. For example Refraco, a regional company active in aluminum processing, teamed up with Cégep de Chicoutimi. It has created scholarships and offers well-paying jobs to graduates. The idea is to ensure there will be a new generation of qualified civil and metallurgical engineers. Once again, the key to success is to provide new employees with the support and guidance they need through mentoring and training.
---
To sum up, being a good boss isn't just a matter of providing good salaries and benefits. These factors can definitely play a role, but ultimately good bosses are those who care about their employees' well-being, know what motivates them, and strive to help them achieve their goals. The manager's role is to truly know and understand their team. It's about knowing what drives employees and what gets them out of bed in the morning; it's about maintaining open communication and meeting their needs. In short, nowadays you have to be able to adapt to the needs of each member of the team.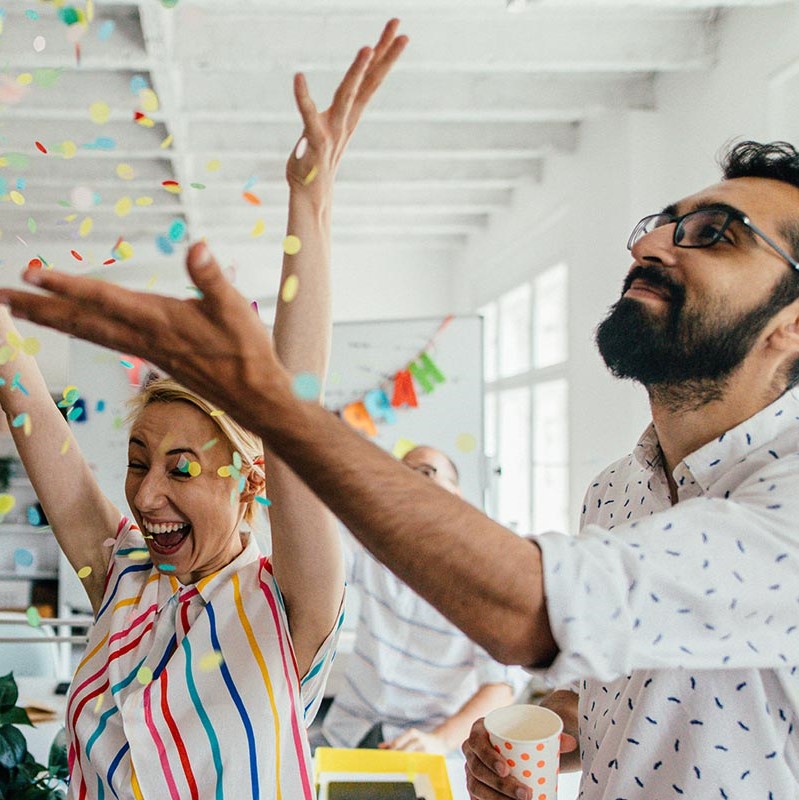 Free guide to creating a unique employee experience
We'll help you create a better corporate culture to retain and engage your resources.
These articles may be of interest to you
Talk to one of our agents
You can reach us at 1-888-385-3723, Monday to Friday, between 8:30 a.m. and 4:30 p.m.
Send us a message
You have a question about your file or the Fonds de solidarité FTQ? Write to us, we will be happy to answer you.
Log in to the Espace employeur
You can manage all aspects of your company's payroll deduction plan online. A wide range of documents for you and your employees is also available on the Espace employeur.