The human side of economic recovery and change management
During a crisis companies have to make difficult decisions. Fostering an economic recovery and change management plan is therefore essential.
| | |
| --- | --- |
| | By Fonds de solidarité FTQ |
In times of major change, it's normal to question things and encounter challenges. In the case of a crisis as significant as the COVID-19 pandemic, society and the economy as a whole have been affected. It's clear that the challenges for local businesses are more than just financial. Overseeing employees, remote working, and a gradual return to the workplace is important for managers and HR supervisors.
We spoke with Éric Beaupré, CEO of Technosub, to see how he and his team have dealt with the lockdown and reopening, and with Marianne Lemay, a specialist in HR innovation strategies, to bring you her recommendations and help you navigate our new normal.
From shock to recovery: Dealing with the unknown
One thing is certain: you need to have a plan to manage the crisis, change, and the resumption of operations. It likely didn't take long for you to realize that your plan shouldn't be set in stone! This is what Technosub's management team, headquartered in Rouyn-Noranda, has learned over the past few weeks. "At first, we tried to plan and anticipate the future. But we kept having to adapt and change," says Éric Beaupré. The management team eventually set up an emergency committee to monitor the situation and make decisions. "We would meet and readjust the plan every day! Each Monday, a formal communication was sent out via email and Facebook to all employees to keep them in the loop," he says.
Communication is key!
Whether your staff is back at the job site, employed in an essential industry, or still working from home, it's important to stay connected. To keep in touch with everyone (including workers who had to be temporarily laid off), Technosub hasn't been afraid to use different means of communication—email, videoconference, phone calls, a Facebook group—to make sure it stays in touch with all its staff.
Of course, every team is affected by the crisis in its own way, but communication with employees is key, no matter what your situation is. According to Marianne Lemay, when it comes to communication, transparency and frequency are always crucial, but especially in times of crisis or uncertainty. These two aspects make it possible to build better manager-employee relationships, which makes change management a lot easier. "The biggest obstacle to change management is the unknown," she says. "Don't leave your employees in the dark. Listen and keep an open mind, but be realistic. Show your teams that you're doing the best you can."
Accepting stress and anxiety
It's perfectly legitimate for your employees to react differently to the crisis and feel stress or anxiety. We're all going through a major upheaval. It's best not to trivialize or ignore your employees' reactions. Be open and understanding. This kind of situation might even bring people together within your company. That's something Éric Beaupré has noticed: "We already had a strong culture at Technosub, and we were there for one another. We've got a really great group! It was there before the crisis, and now the sense of belonging is even stronger."
Marianne Lemay agrees. If you demonstrate understanding and show your employees you're willing to listen to their concerns, they'll be more likely to adopt the same attitude toward you and your company. The situation we're in right now is unprecedented. It's new—so you need to be creative and resilient!
Preparing to reopen with your employees
Like many industries, mines had to shut down for several weeks. Technosub was no exception. "Here at the plant, we were able to keep on a maximum of 10 workers to deal with emergencies only. We were forced to make a number of temporary layoffs, representing about 75 percent of our production workforce." When the company was able to resume operations, it began recalling employees to gradually reintegrate them. Beaupré admits, however, that it wasn't as simple as he thought it would be. "We had to get organized, put measures in place to ensure everyone's safety, find masks, hand sanitizer, partitions, etc. It takes time," says the CEO.
To implement its reopening plan, Technosub focused on two things: customer demand and employee seniority. It began by recalling the divisions required for the tasks that had to be done and then recalled employees in waves, from those with the most seniority to those with the least. "A few of our employees asked to come back only in the last wave, and we respected that. Everyone has been really cooperative. The employees talked to each other, and those who came back first shared their experience with everyone else, which made those who were more anxious feel more at ease." In addition, the company used effective communication strategies to reassure employees, sending them pictures of the new setups and explaining, before they arrived, the route they would have to take to get to their workstations safely, which seems to have been greatly appreciated.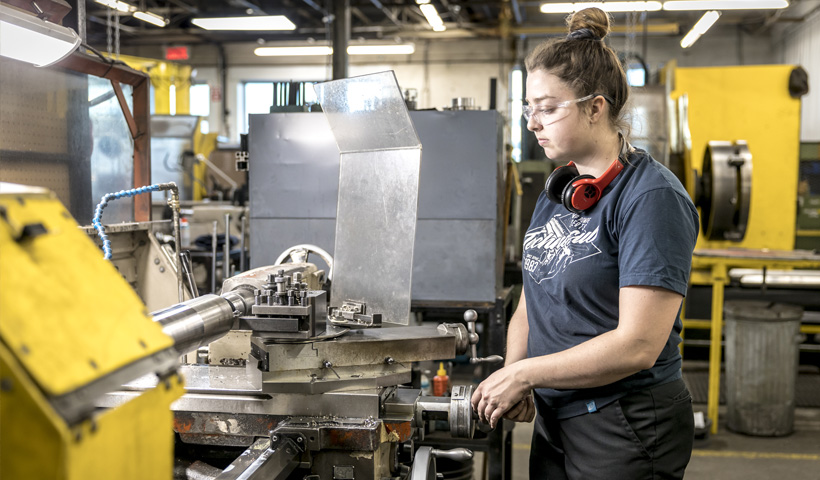 Giving remote and distance working a try
Technosub has also been able to keep some of its employees on the job (sales, administration, marketing, etc.) by having them work from home, which was not a common practice before. Beaupré makes no secret of the fact that his perception of remote working has changed significantly. "As a manager, I'm much more open to remote working now than I was before the crisis. It's been an eye-opener! I've seen that people can be efficient from home."
The mining equipment company has had to adapt, buy licences, and go digital to continue with some of its operations. Employees, like management, have had to adapt to new ways of doing things. "Even now, our office workers are still working from home. Remote work reduces the number of employees on-site during the pandemic. It's a great option that we can use now and in the future."
There are several ways to make telecommuting work effectively. "You have to provide some structure and establish a clear policy. It's good to lay down the rules so that employees aren't left in the dark, whether that's in terms of communications, tasks, or schedules," says Lemay. She also recommends setting aside time to check in with employees. This will help you stay connected with your staff and show that you're accessible and engaged.
For remote working to be effective:
Encourage communication.
Give your employees an overview of the work in progress.
Establish coordination and socializing rituals.
Define a clear vision and objectives.
Convey clear rules and processes.
Be flexible and encourage independence.
What happens once the crisis is over?
While managing change can be complex, Marianne Lemay notes that you have to start by taking stock of the situation. "As a company, you need to determine what's stayed the same and what's changed as a result of the crisis. What are the risks and who is affected? How do you address each of these aspects? Keep the big picture in mind to reassure yourself, but also to reassure your employees," she suggests.
While it's true that we don't know what the next few months will bring, things probably won't return to normal. It's best to be prepared, as much as possible, to avoid being caught off guard if another challenging situation arises. As long as you stay open-minded and flexible, you'll come out on top!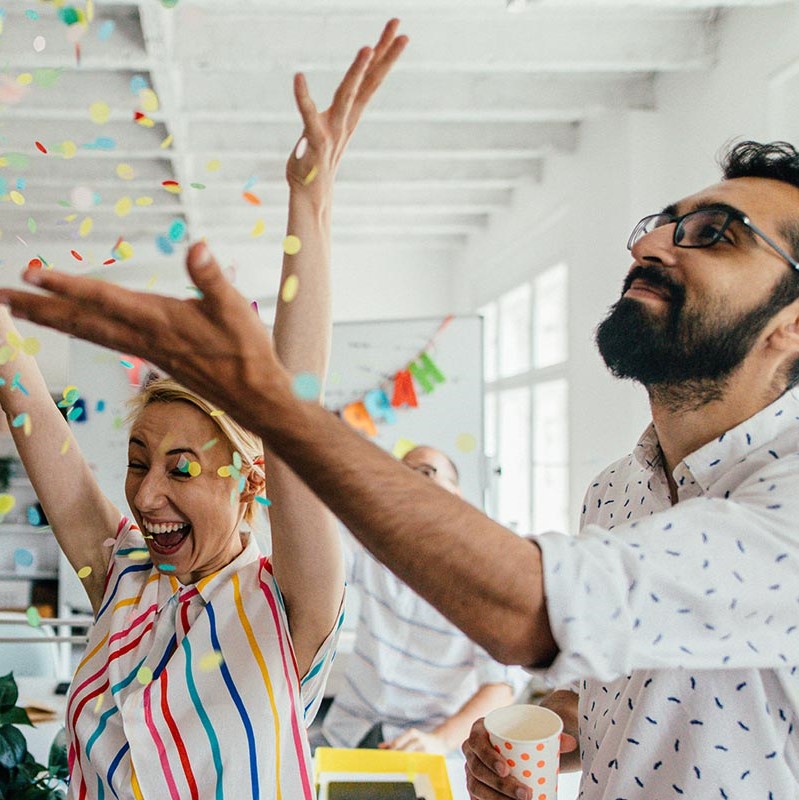 Free guide to creating a unique employee experience
We'll help you create a better corporate culture to retain and engage your resources.
These articles may be of interest to you
Talk to one of our agents
You can reach us at 1-888-385-3723, Monday to Friday, between 8:30 a.m. and 4:30 p.m.
Send us a message
You have a question about your file or the Fonds de solidarité FTQ? Write to us, we will be happy to answer you.
Log in to the Espace employeur
You can manage all aspects of your company's payroll deduction plan online. A wide range of documents for you and your employees is also available on the Espace employeur.