RRIF with FlexiFonds
It's time to write a new chapter in your retirement savings story!
The RRIF is the logical extension of the RRSP and lets you make the most of your retirement savings!
Why choose the RRIF?
The Registered Retirement Income Fund (RRIF) allows you to transfer, tax-free, money from your RRSP to another retirement savings vehicle so you can pay yourself an income.


Start paying yourself a retirement income
While an RRSP allows you to save, a RRIF provides you with an income from the money you've accumulated in your RRSP. In other words, a RRIF is a disbursement vehicle.


If you're almost 71
According to the law, December 31 of the year you turn 71 is the last day you can hold an RRSP. To benefit from the money you've accumulated in this plan over the years, choosing a RRIF is a wise tax decision.
5 RRIF facts
Here's everything you need to know before converting your RRSP+ to a RRIF.
1
RRSP to RRIF
A RRIF allows you to transfer money from an RRSP so that you can receive retirement income. You only pay taxes on the amounts you withdraw, while the rest of your savings continue to grow, on a tax-deferred basis.
2
Various disbursement options
A RRIF lets you determine the frequency of disbursements. Whether it's monthly, or just once a year, the choice is yours.
3
If you're retired, you can open a RRIF account at any time.
There's no minimum age for converting a RRSP to a RRIF. The important thing is to act by December 31 of the year of your 71st birthday. However, to convert your RRSP+ to a RRIF, you must be retired or 65 or older.
4
You can choose your investments based on your needs.
Whether you want to focus on securing your savings or on a good return, a RRIF offers you all the flexibility you need.
5
Each year, there's a minimum amount you must withdraw.
This amount is calculated based on your age, or your spouse's age, and the value of the assets held in your RRIF account as of January 1 of the year of withdrawal.
The FERR with FlexiFonds is the logical extension of your Fonds experience
Staying with the Fonds to enjoy retirement is possible!
Fully objective advice
Since they work on salary not commission, mutual fund advisors have only one goal: helping you turn your plans into reality. If none of the funds meets your needs, one of our advisors will provide you with a better suited option.
Products that reflect your needs
Comprising one of our three mutual funds, the RRIF with FlexiFonds allows you to reduce the risk related to your investments through its asset allocation. To help you choose the one that suits you best, a mutural fund advisor will determine your investor profile with you.
Investments that are consistent with our shared values
With 70% of their investments linked to Québec, our new products reflect the Fonds' mission to support our economy. These savings solutions with a high Québec concentration are unique on the market!
 Most Frequently Asked Questions
I'm almost 71. What should I do with my RRSP+?
When should I send a request to open a RRIF account?
What are the withdrawal rules for units registered in the RRIF with FlexiFonds?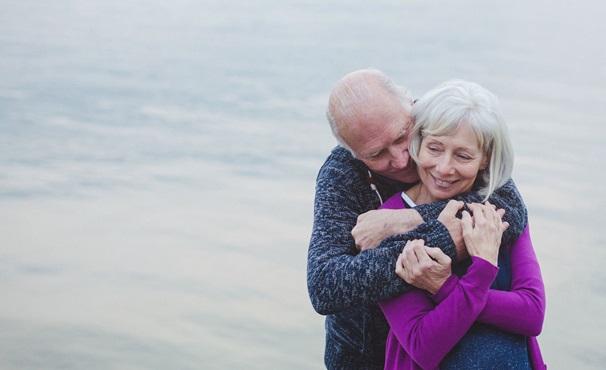 Want more information about the RRIF?
Give us a call, and let's talk about your plan!
Monday to Friday, 8:30 a.m. to 5 p.m.
1-800-567-3663
Information
All the information and data provided on this site are for information purposes only and are not intended to provide advice on your personal investment situation or investment, financial, legal, accounting or tax recommendations based on a specific personal situation. Although they are deemed reliable, no representation or warranty, express or implied, is made as to the accuracy, quality or completeness of this information and data. The opinions expressed should not be construed as a solicitation or offer to purchase or sell the units referred to herein and should not be viewed as a recommendation. We recommend you consult your legal advisor.

FlexiFonds de solidarité FTQ Inc.
The FlexiFonds are distributed solely in Québec by FlexiFonds de solidarité FTQ Inc. a mutual fund dealer wholly owned by the Fonds de solidarité FTQ. FlexiFonds de solidarité FTQ inc. does not distribute any other mutual funds. Please consult your advisor and read the prospectus and fund facts before making an investment. The FlexiFonds are not insured by the Canada Deposit Insurance Corporation or any other government deposit insurer or by the Autorité des marchés financiers. The mutual funds are not guaranteed, their values change frequently, and past performance may not be repeated.

Trademarks
FlexiFonds, FlexiFonds Conservative, FlexiFonds Balanced and FlexiFonds Growth and the other trademarks displayed on this site are registered trademarks of the Fonds de solidarité FTQ. Other companies' trademarks are used with permission or under license. All rights reserved. Trademark references on this site should not be construed as an implied authorization to use such trademarks.

Access and site availability
The site is the property of Fonds de solidarité FTQ. By using the site, you agree to the following terms of use. You acknowledge and agree that the Fonds de solidarité FTQ may restrict, suspend or revoke your access to or use of all or part of the site, including links to third party sites, at any time, with or without cause, in its absolute discretion, without notice or liability. The Fonds de solidarité FTQ does not guarantee that this site will be available and meet your requirements or that access to this site will be uninterrupted. Availability downtime may occur at any time, without notice, including downtime required for maintenance or technical reasons.