Understanding the difference between a mutual fund dealer representative and a financial planner
Learn how to choose the right personal finance specialist for your needs.
When choosing a personal finance specialist, it can be hard to determine the right one for your needs.
It's important to understand the services associated with a specialist's title and what it means to be registered with the Autorité des marchés financiers (AMF). Knowing this information will allow you to find the expert you need to make your projects a reality while protecting your finances.
To help you choose the right personal finance specialist, we've put together an overview of each type and the services they provide.
What is a personal finance specialist?
The role of a personal finance specialist is to provide advice on all things related to your personal finances. This can include assessing your current financial situation, evaluating whether your investments match your goals, and determining your insurance needs. A personal finance specialist can hold multiple professional titles, which means they may offer a number of complementary services. Some might combine the roles of portfolio manager, financial planner, and investment advisor to give you an overall view of your finances.
Personal finance specialists are able to offer tailored services and act as your sole financial resource. They're equipped to guide you through each step in your financial life by donning three hats at once:
as a financial planner, they can help you plan for major life projects such as your children's or grandchildren's education, your first home, or your retirement;
as an investment advisor, they can determine the best types of investments for your financial goals and monitor the results; and
as a financial security advisor, they can assess your insurance needs and suggest products accordingly.
You can check whether your personal finance specialist is authorized to practise and what rights to practise they hold by consulting the AMFAttention, this link will open a new tab.Attention, this link will open a new tab.Attention, this link will open a new tab.'s online register * [in French]. Below is a detailed summary of the authorized financial services associated with each title.
Mutual fund dealer representative
A mutual fund dealer representative analyzes each client's financial goals and needs by reviewing their financial situation. After helping you determine your investor profile, they will advise you on what types of mutual funds to invest in. Mutual fund dealer representatives offer only the mutual funds they are authorized to sell; they may not offer stocks, bonds, or any other securities on other markets. Whether employed at a bank or private financial planning firm, they always work on behalf of a mutual fund broker.
Mutual fund dealer representatives typically contact their clients once a year to check in on the performance and return of their investment portfolio. They will also take stock of their clients' financial situation to make sure their investment strategies still make sense.


Financial planner
Your financial planner evaluates every aspect of your financial life. Their job is to help you create a plan that will bring all your projects to fruition while building and protecting your wealth. They analyze every step in your financial life, from the purchase of a home to estate planning, while applying their knowledge of insurance, taxation, and investments.
With their breadth of expertise, your financial planner can develop an overview of your financial life, devise strategies to help you achieve your long-term goals, and manage your finances using a personalized approach. In addition, they can establish a budget for you and put together a financial plan for realizing your life projects, such as your children's education or your retirement. They can also advise you on debt repayment and how to pay less tax.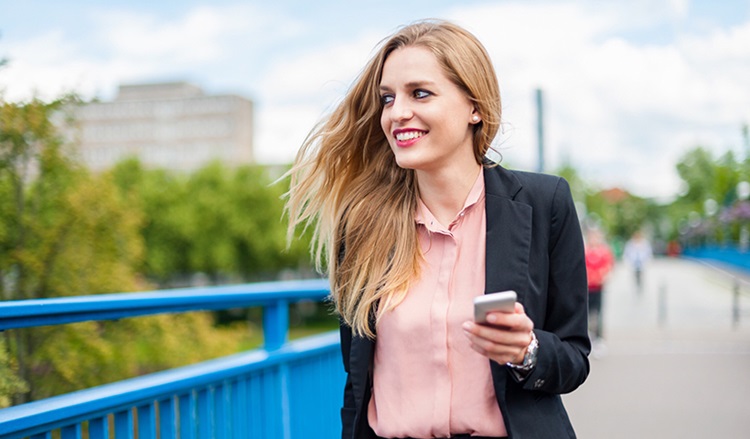 Financial security advisor
Also known as a representative in insurance of persons, a financial security advisor provides advice on how to protect your wealth and your financial future. They analyze your financial situation to identify potential risks and suggest strategies and products to compensate for any loss of income. The tools and services they offer are typically insurance products such as life, disability, and critical illness insurance. They also assess the risks that affect your retirement income and propose annuity strategies that will supplement your other income once you've stopped working.
To earn their title, a financial security advisor must first complete a recognized Life License Qualification Program (LLQP) training course before taking the required AMF exams.


Portfolio manager
Portfolio managers look after the portfolios of individual investors or major institutions such as pension funds, insurance firms, and mutual fund manufacturers. Depending on their specialization, they may oversee the purchase and sale of stocks, bonds, derivatives, or specialized products, or all of the above.
A portfolio manager's job is to maximize their clients' return by combining and trading shares on the market without exceeding the agreed level of risk. Their work requires daily monitoring and the synthesis of vast amounts of information in real time. It is imperative for them to stay on top of market and economic conditions, as portfolios must constantly be rebalanced. Some of their portfolios will be diversified across the entire market, while others will focus on a specific asset category (e.g., technology, real estate) or market (e.g., United States, Asia).
Lastly, portfolio managers periodically analyze their clients' portfolios and discuss the results with the investors to ensure they are in line with expected returns.

Personal finance specialists have various specializations to help you through different stages of your financial life. The key is to choose the advisor whose expertise matches your needs. Since your needs will change over time, it's important to have a specialist who can guide you every step of the way.
Legal note
* The Autorité des marchés financiers (AMF) is not associated in any way with the Fonds de solidarité FTQ website. Any reference to the AMF is for information purposes only.
These articles may be of interest to you