6 reasons to get gardening
From helping the environment to saving on groceries, there are so many reasons to start your own vegetable patch.
An increasing number of Quebecers are showing a renewed interest in land cultivation and agriculture. Starting a vegetable garden has countless benefits, whether you're a country farmer or an urban gardener. These days, so many people want to grow their own produce that the waiting lists for community gardens are longer than ever. Below, Quebecers share their experiences growing their own herbs, vegetables, and even fruit, and demonstrate how gardening can be good for both your health and your bank account.
01

Limit your use of packaging and reduce waste

Have you ever opened the fridge looking for fresh herbs, only to feel a twinge of guilt at the sight of them wilting in a plastic bag at the bottom of your vegetable drawer? According to a study conducted early this year, the average Quebecer throws away more than 400 lb. of food annually, and the average household tosses twenty dollars' worth of food per week1. How can we decrease our food waste and limit our use of plastic packaging? Ariane, who gardens on her balcony every year, has found a solution. As someone who cooks with a lot of fresh herbs, she's discovered that with a bit of fertilizer, her plants quickly pay for themselves. Growing her own also means she can avoid the excess packaging that comes with store-bought herbs. In the fall, she even dries and freezes the last of her harvest. It's an eco-friendly way to stock up on herbs for the entire year!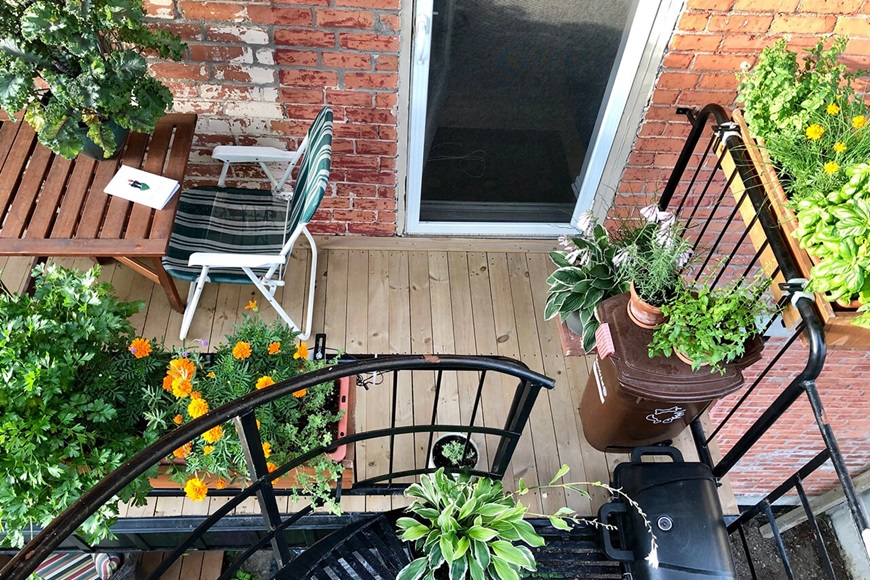 02

Reduce your environmental footprint

Did you know that the food we eat in North America has travelled an average distance of 2,600 km2 by the time it reaches our plates? That's the distance between Quebec City and Winnipeg! It goes without saying that when you grow your own fruits and vegetables, you help limit the pollution caused by the transport of fresh produce. That's a huge selling point for Maude and David, who view their garden as a green oasis in the middle of the city. What's more, their veggie patch is only a few steps from their condo. They feel great knowing that when they walk over and pick their fresh vegetables and herbs, they're helping the planet by not generating any greenhouse gas emissions or other car pollutants.
03

Save on groceries

In June 2019, Statistics Canada data showed that the cost of fresh vegetables was up 17.3 percent from 2018. Celery was the talk of the grocery aisle when its price reached $6! Several factors contributed to this rise, notably the adverse weather effects of climate change in agricultural areas and the usual suspects of supply and demand.


When you have your own garden, you can reduce your vegetable and herb expenses. Frédérick, an agro-economist, has been cultivating his veggie patch for close to 15 years. It's an interest that he shares with his partner, who serves on the board of directors of an urban greenhouse. Every year, the couple carries out a brief cost-benefit analysis to evaluate the financial upside of their vegetable garden. For example, they expect a $3 or $4 tomato plant to yield tomatoes all summer long.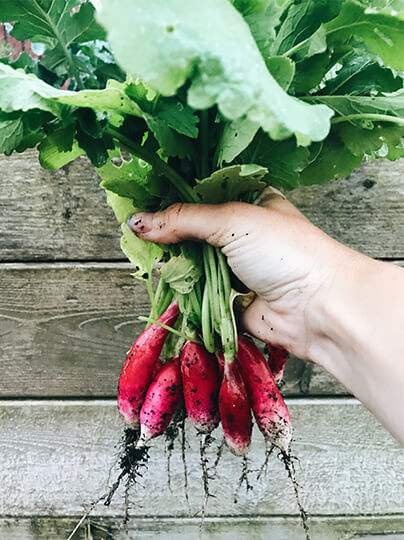 The cost of starting a vegetable patch can be steep, even if it's part of a community garden. Maude and David, both young professionals, were on a waiting list for five years before they were finally given a lot in a community garden. They agree that starting a vegetable garden is a big investment. They had to buy soil, seeds, tools. . . But a few months later, after observing the amount of organic vegetables they'd harvested, they were pleasantly surprised to find that they'd recouped their initial expenses.
In addition to helping you save on groceries, homegrown vegetables can be a great way to earn some extra cash. Sylvie loves nature and has been cultivating a large parcel of land for years. When she first started her garden a decade ago, organic farming was still uncommon, which made it easy for her to sell her produce. While cultivation was above all a passion project that allowed her to be her own boss, she realized that she could live—very modestly—off her harvests. Gardening can be both fun and functional!


04

Enjoy health benefits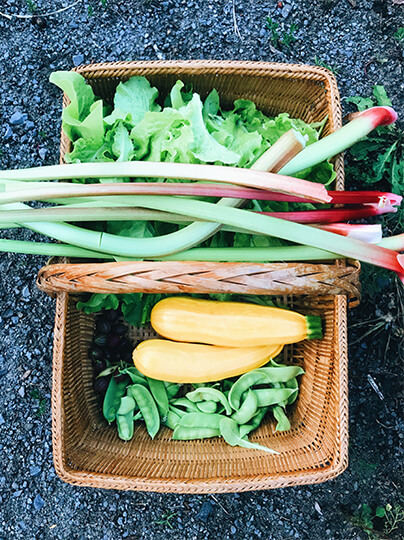 A fruit or vegetable is said to be organic if no harmful pesticides or chemical fertilizers were used in its cultivation. To avoid these products, some gardeners use their own compost or buy manure from Quebec producers. Frédérick believes that anyone who intends to grow food should look into these eco-friendly alternatives. In terms of quality, there's nothing better: you can easily tell when your organic herbs and veggies are ready to eat. Vegetables are much tastier when freshly plucked from the vine instead of left to ripen in the back of a truck.
05

Join a community of cultivators

Growing your own produce means you get to share your passion for planting with other gardeners. Maude and David have many wonderful interactions with the members of their community garden. They recently became friends with a woman from Bangladesh who prepares takeaway meals. To their delight, she often brings them fresh cilantro and Chinese water spinach. Unexpected friendships could blossom in your very own backyard. Ariane, meanwhile, encourages her neighbours to help themselves to the fresh herbs growing on her balcony. She believes it helps create a sense of community.
06

Experience therapeutic benefits

We've all heard that fresh air does the body good. According to a study released by the national horticultural society of France, one hour of gardening has approximately the same health effects as a 35-minute jog. When you spend time outside planting, the sun gives you a good dose of vitamin D, which is essential for your health. Tending your garden is a great way to slow down and enjoy the benefits of nature. For Maude and David, one of biggest advantages of urban gardening is that it gets them out of the house and far from any screens.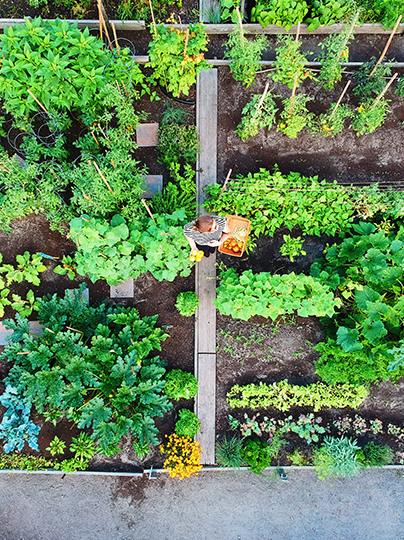 Of course, growing delicious herbs and vegetables is also very rewarding. Maude and David are extremely proud of their green patch. Exercise, vitamin D, and a sense of accomplishment? Gardening seems to be a natural remedy for all kinds of ills!
Not only is it beneficial to your health, your bank account, and the environment, but it can also fill you with great personal satisfaction. Now, it's your turn to get your hands dirty. Don't forget to ask a friend to tend your garden when you're on vacation!
1. Study conducted by the ministère de l'Agriculture, des Pêcheries et de l'Alimentation du Québec
2. Commission sur l'avenir de l'agriculture et de l'agroalimentaire québécois, 2008. Cited in Protégez-Vous
These articles may be of interest to you