Saving for a sabbatical
Alexandra and Thomas saved for two years before hitting the road in their RV. They needed a break before beginning new projects in their lives. Here's how they prepared for it.
Since getting together, Alexandra and Thomas have been talking about taking off in a van—for several months or maybe even a year—and getting out in nature. The two athletic outdoor enthusiasts wanted to travel across Canada, then down to California or up to Yukon, to explore North America's most beautiful national parks. Now, they're setting off in search of adventure, but above all to rest, recharge, and share a unique experience.
From dreaming to doing
"We'd been talking about it for eight years, but it was never the right time," says Alexandra. Thomas is originally from the Alps region of France and loves the mountains. He's never been to Western Canada and has always wanted to take a road trip in a van. Alexandra is an avid traveller and enjoys spending time in nature. They'd talked about going on this type of trip for a long time, but kept putting it off.
"One day, we realized that it's now or never, so we set a departure date. We had a year and a half to prepare, and that's when it went from being an idea to an actual project," says Alexandra. By having a fixed date, they were able to get out of limbo and start planning as they counted down the days. This was the key to making their dream a reality.
Taking a break from the treadmill of life
"We want to take a break and step back. We don't want to work and travel at the same time," says Alexandra. "We haven't planned our exact route. We just know we want to spend the winter skiing in Western Canada."
"Life goes by so fast when you're working," she says. "We want to take our time. We won't have a schedule, rent, or set plan. I quit my job. Thomas is taking a sabbatical, but he has no fixed return date. We're leaving and, if we decide we like it somewhere, we might stay. Who knows?"
For them, it's a life project: a chance to share an experience and think about the future.
"I want to learn different things while on the trip. Visit farms, microbreweries—anything to learn something new," says Alexandra. "Volunteer and learn from others. You never have time for that and, right now, I want to make time for it."
Dropping everything to go RVing
"Hitting the road in an RV gives us more freedom. You have to buy it, but once you're on the road, it's more economical because you can travel, sleep, and eat all in one place. The RV will be our home, no matter where we end up."
The couple had previously gone on a skiing adventure in Québec. "It's easy—you can get used to anything," says Alexandra. "You don't need a big house and a bunch of stuff to be happy!"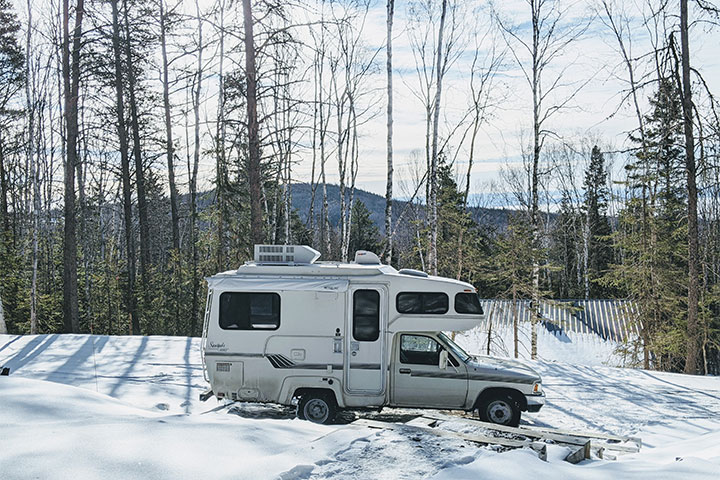 Planning and saving before you go
Originally, Alexandra and Thomas had planned to save for a year and a half before leaving. Based on their other expenses and the time they had to save, they put $800 per month ($400 each) into a savings account for the project.
"It was easy," says Alexandra. "We calculated what we wanted to save for the trip according to our lifestyle. I was already putting money aside to build up a financial cushion, and then I started to put more away for the trip. But I still continued to contribute to my RRSP like before."
Due to the COVID-19 pandemic, the couple decided to leave six months later than planned. "After doing some research and calculating our expenses, we estimated that we could travel for six to seven months on a monthly budget of $2,500. In the end, we were able to save more, but we'll have to readjust our budget now that we know a little more about the costs associated with our RV."
What does a budget for an RV trip look like?
Transportation, gas, car insurance, servicing, tolls: $850 to $1,350 a month
Food, propane, eating out: $1,000 to $1,500 a month
Camping, laundry, showers: $150 to $250 a month
It's a difficult question to answer precisely, as many factors come into play: your destination, the time of year, your type of vehicle, your activities, your lifestyle, etc. By testing out your RV and considering the experiences of other travellers (read blogs!), you can determine the average costs to expect.
Other elements to consider include travel insurance, cell phone costs, medications, and any other expenses that might pop up while on the road.
Sticking to a budget to get the most out of your trip
Alexandra and Thomas created a budget to account for all their expenses: cell phone, insurance, food, gas, etc. Since they moved out of their apartment, they also sold a lot of their belongings to avoid having to pay for storage.
"In normal life, we don't budget," says Alexandra. "For this trip, budgeting is essential because we won't have any income and we'll be on sabbatical. It's going to force us to make some choices and determine whether we're sticking with the original plan."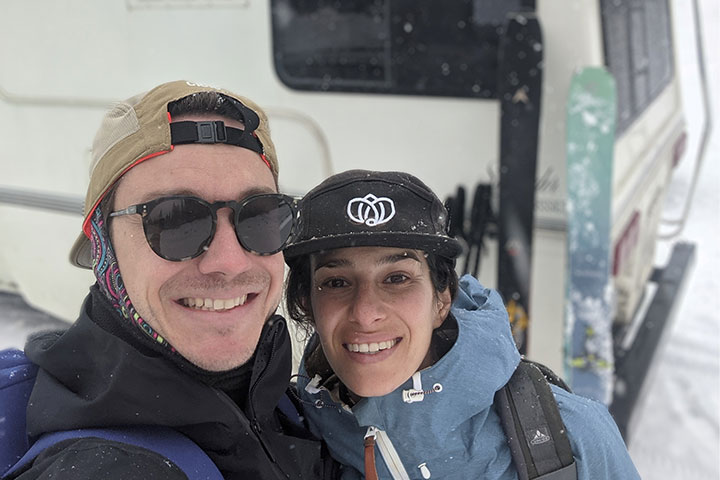 For her, saving is simple enough on paper: "Putting an amount aside and watching it grow is motivating," says Alexandra. Credit cards, however, are the challenge. "For me, a credit card is a black hole! It's hard to track your spending and determine your ability to save when you're always paying off your credit card," she adds.
That's why Alexandra and Thomas want to pay in cash or with their debit card as much as possible during their trip to avoid any nasty surprises and to stay on budget.
As they prepare to embark on their big adventure, we wish them an unforgettable journey!
Keep your savings local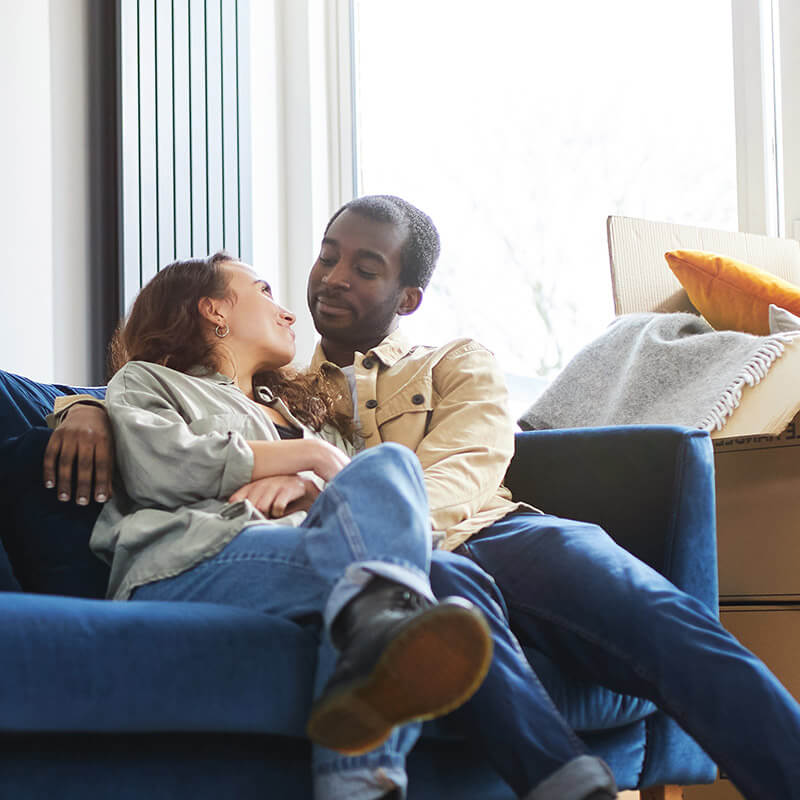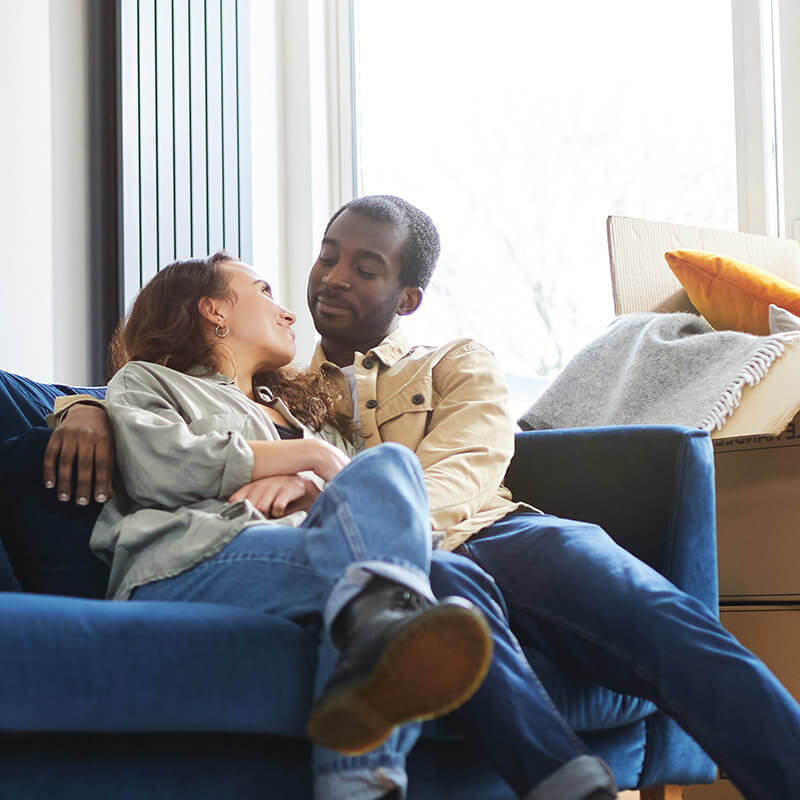 The TFSA with FlexiFonds not only helps you save for important projects, but also allows you to support the Québec economy thanks to mutual funds that invest primarily here.
DISCOVER THE TFSA WITH FLEXIFONDS
About FlexiFonds de solidarité FTQ
FlexiFonds de solidarité FTQ Inc. is a wholly-owned subsidiary of the Fonds de solidarité FTQ. FlexiFonds de solidarité FTQ Inc. acts as the principal distributor of the funds' units and is a mutual fund dealer registered with the Autorité des marchés financiers.
These articles may be of interest to you