Project: Transform a minibus into an RV
After mulling it over for five years, Charlotte finally decided to embark on her dream project: buy a minibus and convert it into an RV! Here's her story.
For years, Charlotte has been planning and saving up to buy a minibus and turn it into an RV. Today, she gets to hit to the road aboard Béatrix (the name of her new camper), completely debt-free.
Plan and execute
Charlotte's RV project was five years in the making. The day she bought Béatrix, she was ready. "I waited until I had almost all the money necessary for the project before getting started. After an unexpected influx of cash, I calculated what I needed to buy and convert my minibus, and then invested the rest," she explains.
Charlotte set a budget of $20,000 to purchase and convert the vehicle. "I shopped around a lot before buying my minibus," she recalls. "It's still a vehicle, so I wanted to make sure it would last a long time. I told myself I wasn't going to spend more than $12,000, and I finally found one for $8,600."
Over the next seven months, Charlotte and her father gutted the vehicle and redid the interior. "I took everything apart myself, but my dad helped with the rebuild," she says. "I knew what I wanted to do, but since he works in architecture, he was able to help me make a plan and put my ideas into practice." Charlotte estimates that this step cost her approximately $9,000.
Save, budget, and shop
Though Charlotte doesn't follow a budget in her daily life, she opted to create one for this project.
"By calculating how much money I needed for the project and tracking my expenses and income, I had an easier time determining how much cash I actually had and how much I needed to withdraw from my TFSA," she says. "Converting a minibus into an RV means buying parts or materials left and right, so I needed to have access to my savings to avoid going into debt."
In this case, sticking to her budget and letting it guide her choices came naturally. She also turned to second-hand items to find what she needed.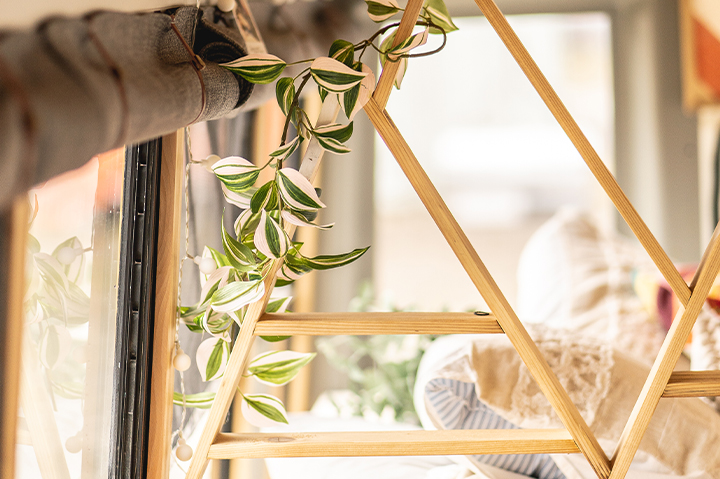 Photo credit: Gab Parent
"I browsed and bought a lot of used items, either on Marketplace or through Facebook groups dedicated to these kinds of projects. I tried to recycle as much as possible and convert my minibus in an environmentally responsible way," says Charlotte.
Vehicle expenses
Despite being well prepared, Charlotte faced some unexpected expenses. "Béatrix falls under a specific vehicle registration category that requires an annual inspection. That inspection costs about $200, but the first one set me back $1,200! In those moments, you realize that yes, this is an awesome project, but it's still a vehicle at the end of the day, which is an expense."
Since she's already paid off her personal vehicle, Charlotte decided to transfer the money she'd set aside for it into a savings account for her minibus. "The unexpected happens. Something might break, but there's also maintenance, plates, and insurance to think about. If I don't put this money aside, it'll disappear!"
Creating memories
Doing everything with her father and, eventually, her boyfriend, made the project a lot of fun. "Turning my idea into a reality, and then getting to enjoy it afterwards—I'm going to have so many memories," says Charlotte. "I can see myself having kids and taking Béatrix on family road trips."
Charlotte believes she'd make a profit if she sold the RV now, but she's more interested in her quality of life.
"I don't plan on selling it, it's a long-term project for me," she says. "I know it's a luxury, but it's my way of taking advantage of my savings and the financial work I've put in. Life goes by so fast; going on an adventure in my minibus allows me to slow down and explore small Québec towns. I'm investing in memories."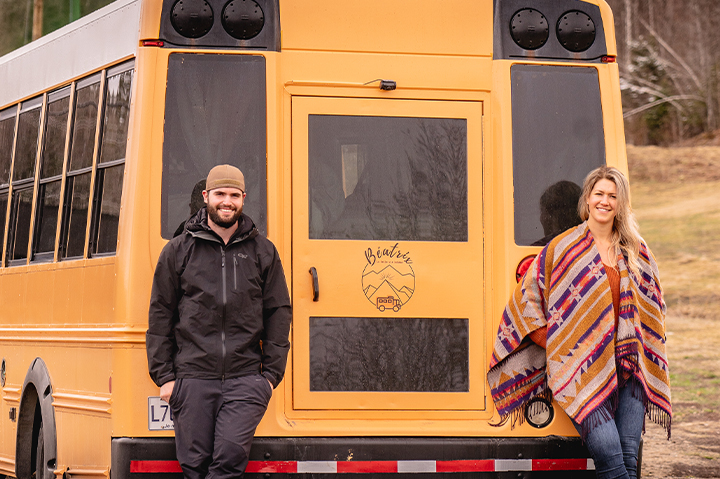 Photo credit: Gab Parent
Her advice? Take your time!
"There's a lot of emotion involved in a project like this. But it's important to be rational when it comes to money! Don't rush things—wait till you find the right materials and have the funds you need," says Charlotte. "I see people I know going into debt for the sake of having a good time. I didn't want this project to become stressful; the goal was to keep it fun."
Saving for the bigger picture
Charlotte has a stable job and salary. She also has access to a pension fund. But she's always believed that, in order to achieve a certain degree of financial freedom and accomplish the projects she cared about, she'd have to put in the work and start saving early.
"Many of my colleagues don't think about saving. For me, it's a way to have more financial options. I started putting aside small amounts as soon as I started working, and I've been saving and investing ever since. That's how I was able to buy a house and, later, my minibus. My salary alone wouldn't have covered those expenses," she says.
Charlotte has a financial strategy that lets her optimize the use of her RRSP and TFSA. She makes automatic contributions to them twice a month. "My TFSA allows me to pursue life projects," she says. "I want to climb Everest one day, and my commitment to saving is going to pay for the permits and the adventure. It's money for fun, but I take investing seriously!"
Keep your savings local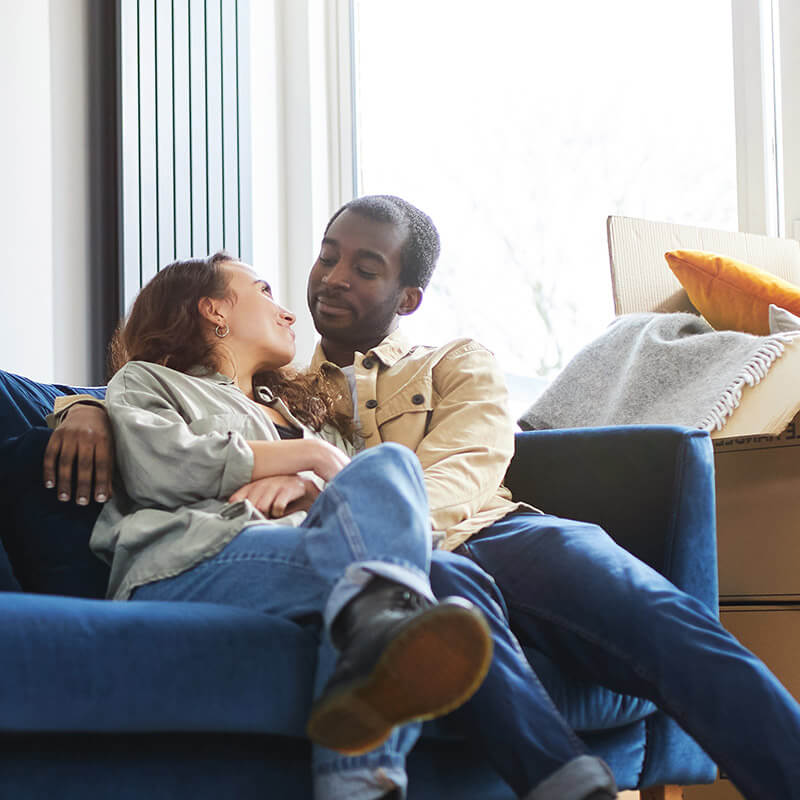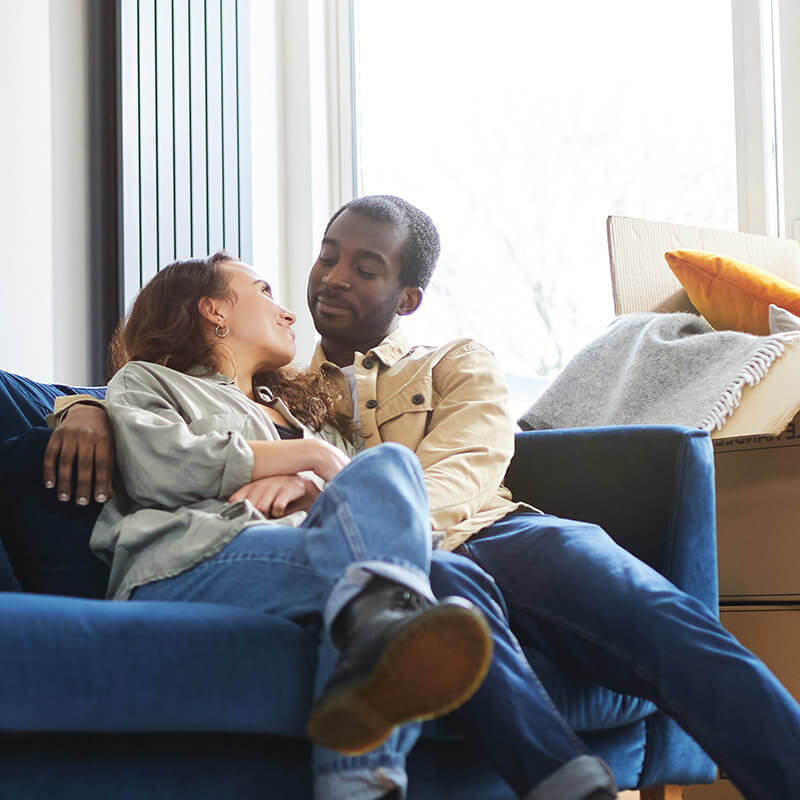 The TFSA with FlexiFonds not only helps you save for important projects, but also allows you to support the Québec economy thanks to mutual funds that invest primarily here.
DISCOVER THE TFSA WITH FLEXIFONDS
About FlexiFonds de solidarité FTQ
FlexiFonds de solidarité FTQ Inc. is a wholly-owned subsidiary of the Fonds de solidarité FTQ. FlexiFonds de solidarité FTQ Inc. acts as the principal distributor of the funds' units and is a mutual fund dealer registered with the Autorité des marchés financiers.
These articles may be of interest to you