4 small-scale projects that will increase the value of your home
Looking to boost the value of your property or improve the comfort of your home without doing major renovations? Here are four DIY upgrades that won't empty your wallet.
People tend to assume that increasing the value of a property means taking on major projects, such as redoing the kitchen or bathroom. These types of undertakings make a significant impact, but they generally require considerable time and money. Fortunately, they're not your only option!
Here are a few small-scale DIY projects and renovations, suitable for a range of budgets, that will increase the value of your home.
01

Spruce up your property with a paint job ($–$$)

Don't underestimate the power of a fresh coat of paint! According to the Appraisal Institute of Canada (AIC), you can expect to get 50–100 percent (in French) back on your investment if you decide to repaint the interior or exterior of your home.

It's best not to go too bold with colour choices (in French), especially if you're looking to find a buyer quickly. Opt for a bright palette of soft neutral tones that'll pair easily with most decor. An eye-catching painted staircase (in French) can also add a splash of colour to your home.

With exterior paint jobs, focus on elements like the front door, fence, window shutters, and balcony or patio. They're easier and quicker to paint, but can still transform the look of your property.

If you're not too confident about your painting skills, you can always hire professionals. It'll increase your costs, but you can be sure of getting quality results. That said, with the right tools and a little patience, there's no reason you can't do the job yourself! Whether you're repainting the interior or exterior of your home (links in French), there are plenty of DIY tips and tricks available to guide you from start to finish. In both cases, remember that the surface area and condition of the walls will determine how much time and money you'll need for your project.

3 key steps to a successful home project
Plan ahead and evaluate your needs. This will make it easier to prioritize.
Set a realistic budget. This will give you an idea of how cost-efficient it would be to do the work yourself. It'll also help you make decisions you can afford.
Obtain all the necessary tools (do your research beforehand). When it comes to DIY, the right tools can make all the difference!
02

Maximize storage space ($–$$)

Storage space is a sought-after feature, and it's not hard to see why. You need someplace to tuck away summer and winter clothes, boots, shoes, toys, sports equipment, tools, and more. Maximizing your storage space will make it easier to stay organized. It'll also give you a competitive edge on the market by attracting more potential buyers.

For smaller spaces, such as under the stairs or the entryway (in French), consider custom-made installations that you have professionally designed or build yourself. You can also make use of every square inch of closet space by adding compartments and built-in organization systems. Ultimately, organization (in French) solutions come in all shapes and sizes—shelves, bins, hooks, jars, you name it.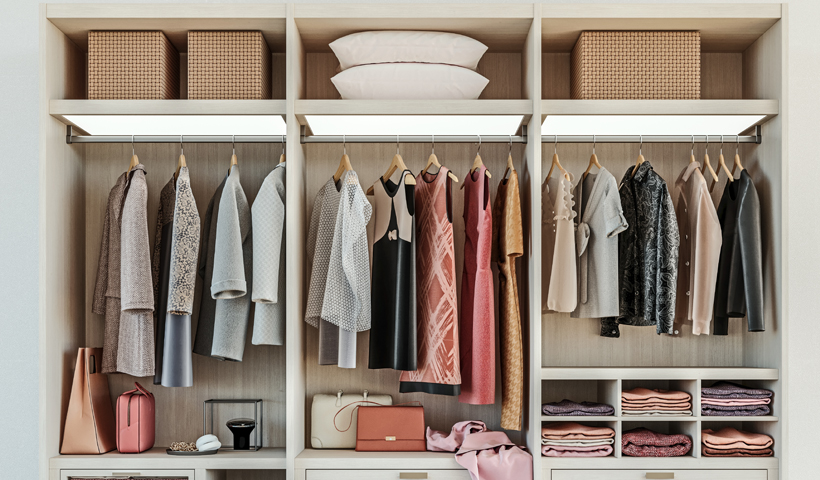 03

Revamp your accessories for a chic upgrade ($$–$$$)

If you're working with a smaller budget, you can improve the look of your kitchen or bathroom simply by replacing the accessories, namely the faucets, light fixtures, curtains, and handles. Updating these pieces will give the room an instant facelift, and they won't drain your budget.

If you have a little more money to put toward the main rooms, you could also think about replacing bathroom countertops and vanities or installing a ceramic backsplash. Light fixtures are also a great way to add a unique feel to every room.
04

Green your home ($$–$$$)

Go through each room in your home to see where you might be able to lower your energy consumption and reduce your environmental footprint. Every eco-friendly element you add to your home will increase its value.

Taking energy efficiency into account when carrying out your small home reno projects will have a direct impact on heating and cooling costs and prove profitable in the long term. When you sell your home, for example, you could see a return on investment of anywhere from 50 to 75 percent.

If you have a large budget, replace your windows with newer models that deliver better energy performance. You can do the same with your home's insulation and the heating or air conditioning system. For these more technical projects, do not hesitate to deal with qualified professionals. Here's a handy tip: there are a number of financial assistance options for green home renovations. Find out what programs and grants are offered by your municipality, the federal and provincial governments, Hydro-Québec, and Énergir.

If you have more modest funds, swap all regular light bulbs (in French) in your home with the fluorescent variety (compact fluorescent lamps, or CFLs) or switch to low-flow shower heads and toilets.

If possible, choose sustainable, eco-friendly materials, and purchase from local dealers or manufacturers to support the local economy.

On a final note, if you're thinking of doing home renovations, aim for simpler projects that match your budget and skills. When it comes to improving your daily life or increasing the value of your property in preparation for resale, no project is too small.
These articles may be of interest to you