Seing Africa in a different way
Mélissa's goal was to cycle more than 15,000 km from Morocco to South Africa over the course of 12 to 18 months, on a budget of $10,000.
At age 29, Mélissa decided that the time had come to do something she'd always dreamt of doing: set out to experience another culture, challenge herself, travel at her own pace, and enjoy a change of scenery. This wasn't going to be just any old trip—Mélissa wanted to go solo and make the journey by bike. After meeting someone who had just returned from Africa, it clicked in her mind: she would cross the ocean and discover the rich and unique cultures that lay on the other side. That's how she came up with the ambitious idea of cycling down the entire west coast of Africa, from Morocco to South Africa.
A once-in-a-lifetime adventure
Nine years before actually embarking on her trip, Mélissa was already saving up for it. She hadn't set a departure date or picked a destination yet, but she wanted to have the means to hit the road when the time came.
"I wanted to discover something new, take the time to do it, and embrace the slow travel approach. For me, cycling is the best way to meet people and immerse yourself in the local culture," says Mélissa. "I really wanted to go somewhere that wasn't super well known or touristy for a true change of scenery."
When Africa came up, the idea really appealed to her. "People don't know much about Africa. You hear a lot of negative things, but I wanted to go beyond the headlines." Mélissa decided that she would start in Morocco and travel down the west coast of the continent all the way to South Africa.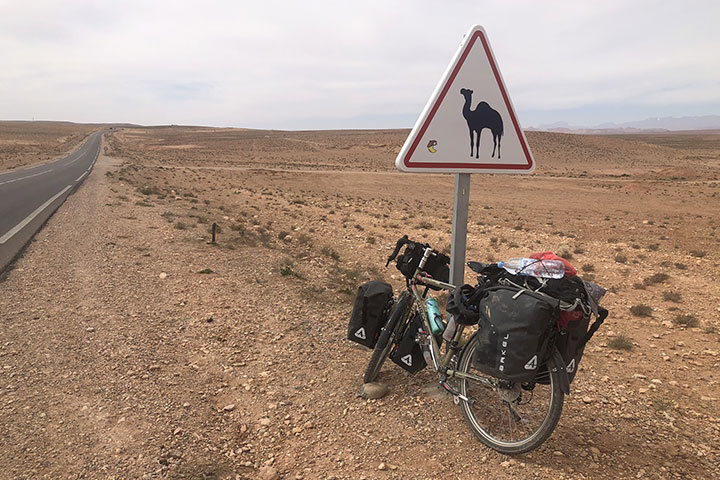 She left in January 2019 and, after 11 months of travelling during the COVID-19 pandemic, she finally stopped in Côte d'Ivoire, about a third of the way through her total journey. And she's still there to this day!
"I love Québec, but I feel that I still have a lot to experience and discover in Africa. The adventure isn't over yet," says Mélissa.
Travelling on a shoestring
Before leaving, Mélissa set a budget of $10,000 to travel for 12 to 18 months, which gave her an average daily budget of $27. To keep from overspending, she chose to eat local food and camp outdoors. When she met people, she took advantage of their generous hospitality to share a meal or crash on their couch. After travelling for 11 months and arriving in Côte d'Ivoire, Mélissa had only spent about half of her total budget.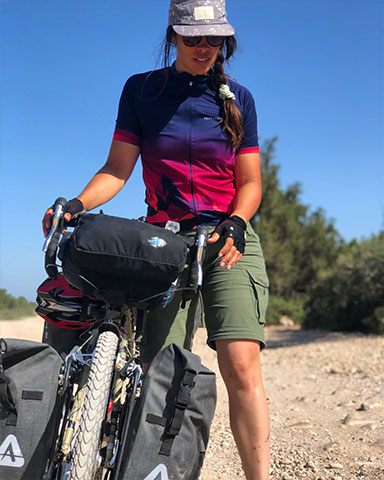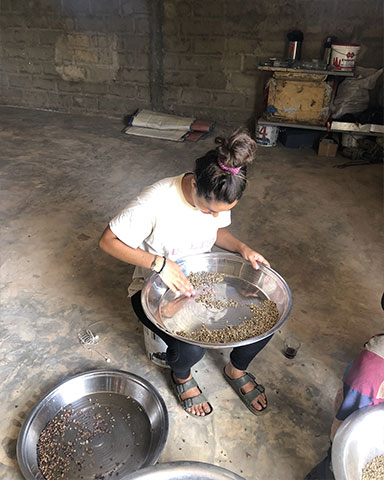 "Because I was biking, I spent almost nothing on transportation. I was also often welcomed by families in the villages I passed through," Mélissa recalls. "Even though I had more savings before I left than the $10,000 set aside for the trip, I wanted to give myself a limit and achieve my goal of travelling for as long as possible on a shoestring."
Mélissa knew that, if she ran out of money, she had several options: go back to Québec, dip into her other savings, or find work on the road.
"It was important for me to make this big trip without going into debt," she says. "I didn't want to stress about my finances, so I was willing to make some compromises. Deciding to travel involves making choices when it comes to day-to-day spending and saving."
Taking the time to plan your trip
"If I could do it over again, I would take more time to plan my purchases," says Mélissa. "I'd been thinking about this trip for years, but when I decided to go, I only gave myself three months to plan everything."
Financially, she was ready. Before leaving, she withdrew $9,000 from her TFSA to pay for insurance, a one-way plane ticket to Morocco, her vaccinations, and items such as a GPS, a new bike, ultra-light camping equipment, a camera, and saddle bags. Since Mélissa bought everything in a hurry, she wasn't able to take advantage of discounts to cut costs, or even take the time to properly test out her bike.
"At the beginning of my trip, I injured my knee because my bike didn't fit properly. I also shipped five to six kilos of gear back to Québec—I was dragging it around for no reason," she recalls.
Saving without sacrificing
"My parents instilled in me the importance of saving money at a very young age. I bought my first car without going into debt," says Mélissa. "Today, I calculate my expenses because I know that saving lets me do what I want. When I started saving more seriously, I knew I wanted to travel and buy a house. So I determined the monthly amount that I could set aside without feeling like I had to deprive myself."
At the time, Mélissa was putting aside $1,000 a month. "I couldn't always do it," says Melissa, "but with automatic bank withdrawals after each pay period and a few spontaneous transfers, it was easier to not spend all my money and reach my goal. I've often worked more to accumulate savings. For example, when I was a waitress, I had a little more cash. So I consciously saved, but I never felt like I was depriving myself because of it."
Mélissa's financial savvy also allowed her to go on an adventure with a financial cushion waiting for her when she returned to Québec, or in case of an emergency. In addition, she had RRSP savings that she didn't touch. She felt confident.
Today, Mélissa is living her dream to the fullest. "This experience is beyond what I'd imagined! The people are so down-to-earth, and there's a sense of generosity and community. Everything here is vibrant and alive. The richness of the culture and traditions is really amazing to discover," she says. "I know the memories will stay with me for life."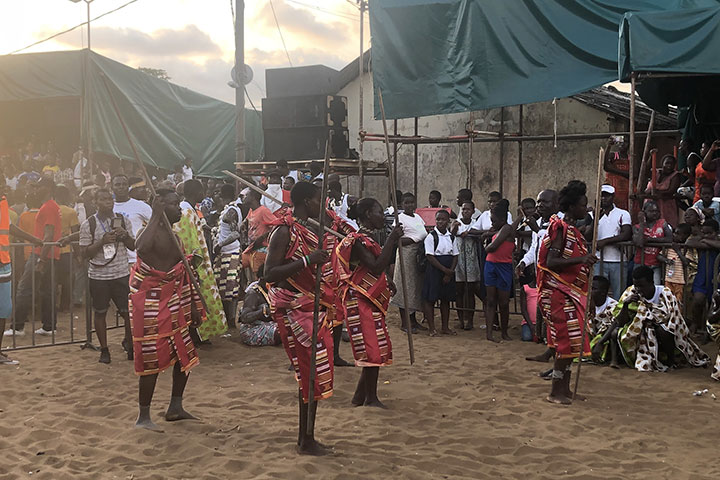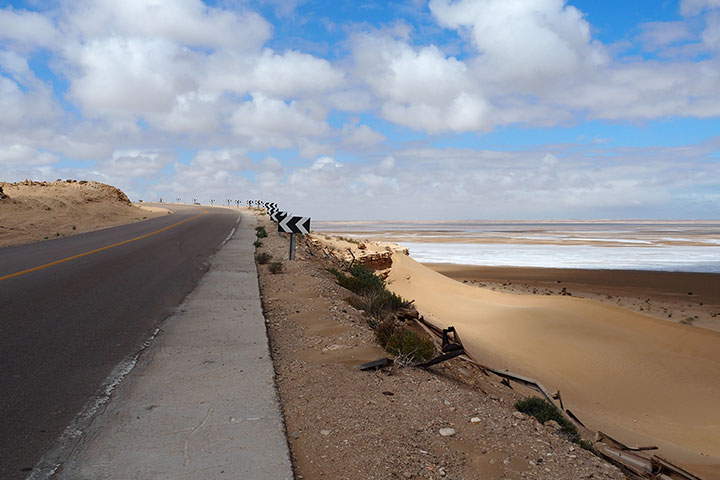 Keep your savings local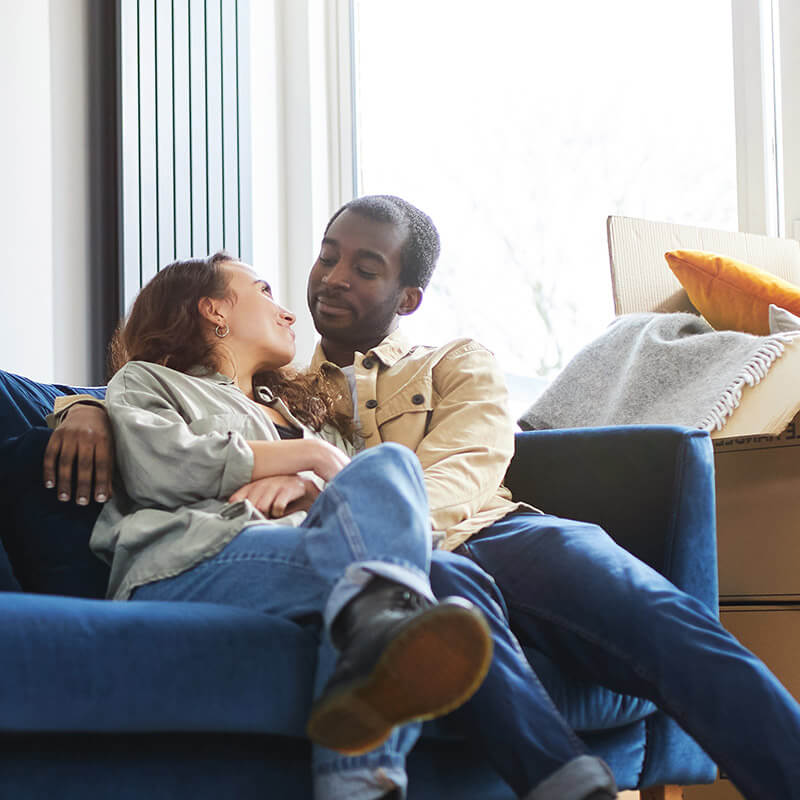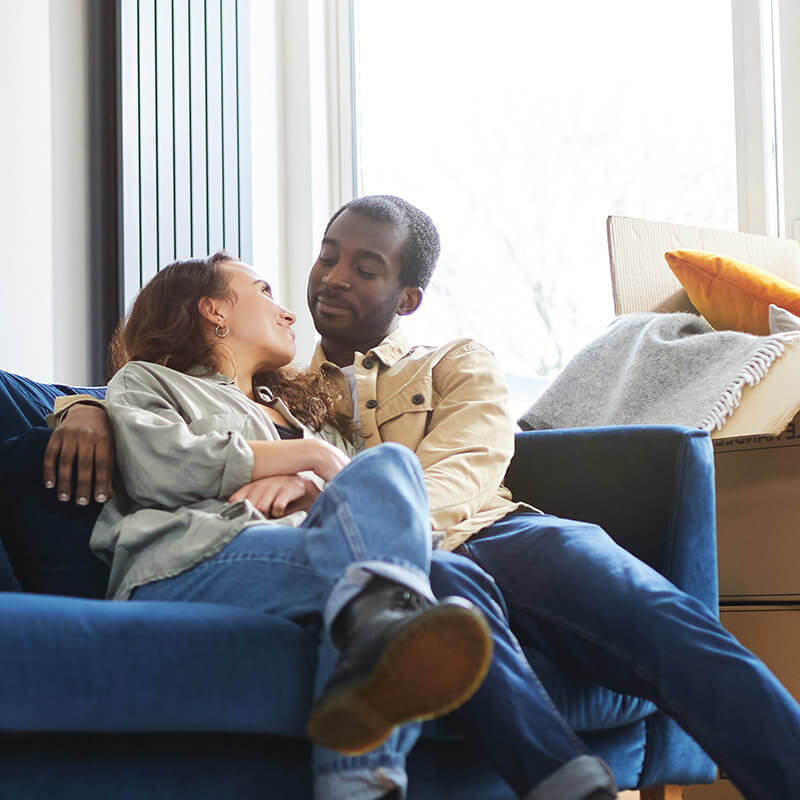 The TFSA with FlexiFonds not only helps you save for important projects, but also allows you to support the Québec economy thanks to mutual funds that invest primarily here.
DISCOVER THE TFSA WITH FLEXIFONDS
About FlexiFonds de solidarité FTQ
FlexiFonds de solidarité FTQ Inc. is a wholly-owned subsidiary of the Fonds de solidarité FTQ. FlexiFonds de solidarité FTQ Inc. acts as the principal distributor of the funds' units and is a mutual fund dealer registered with the Autorité des marchés financiers.
These articles may be of interest to you