How to save for retirement when you're young
Wondering whether you'll be able to afford the lifestyle you want when you retire? You'll be glad to know that you don't have to make sacrifices to save for retirement. The important thing is to start now.
Retirement is a stage of life that you need to start planning for today! Are you between the ages of 18 and 34? Does your vision of retirement involve working your entire life and then spending your golden years doing whatever you want, as your parents probably did? Your retirement will likely be different from theirs, but it's just as doable if you plan for it. It may differ in length or style—but you still need to prepare. The government will contribute to part of your retirement income, but you'll have to rely mainly on your personal savings, including a pension plan, to meet your future needs and wants.
Striking a balance between enjoying your money today and planning for retirement isn't easy. It's a challenge for just about everyone! But saving for the future doesn't mean you have to live on a shoestring. Here's an overview of what to expect between now and retirement.
Seeing retirement differently
You're not alone in wondering about your retirement and questioning the traditional model. An increasing number of workers in Quebec, for instance, are opting for a phased retirement. This allows them to continue to earn an income and spend their time as they see fit while gradually preparing for the next stage in their lives. According to Retraite Québec's 2018 annual survey, 51 percent of Quebecers aged 25 to 64 said they were thinking of retiring after age 65, compared to just 30 percent in 2003.
Bénédicte, who's 30 years old and employed, has no doubt that the kind of retirement her parents enjoyed will no longer exist by the time she's ready to retire. "I can't imagine doing nothing but work until I retire, and then living it up—that doesn't appeal to me at all!" Many millennials believe that they'll have to work for their entire lives. For Bénédicte, that's not necessarily a bad thing! "Since I love my job, I can imagine working my entire life. I see my life having several stages—changing jobs or careers, going back to school, pursuing projects that I'm passionate about, and so forth. I want to keep having fun until I'm no longer able to work. When I reach that point, it'll be a new phase in my life, but not the end."
Then there's Olivier, who's 28 and self-employed. He's not even thinking about retirement. He prefers to focus on developing his career and skills and doing what he loves. "I don't want saving to be an obligation or an objective—it's more a way to achieve my goals. Yes, retirement is one of those life stages that you have to anticipate and plan for, but you also have to make the most of the present," he says.
However, it's important not to generalize. Other young people feel that they will be able to stop working and retire. That's the case for Louisa, who's 29 and employed. She doesn't intend—or want—to have to work for the rest of her life. "I want to be proactive about my financial situation now and give myself the means to enjoy my retirement. It may not be lavish, but it'll match my savings!" She realizes that the earlier she starts saving, the easier it will be. For her, saving is simply essential.
Saving without sacrificing
Millennials know that they have to save for the future. Only 15 percent of 18- to 34-year-olds equate saving with sacrifice, whereas 57 percent equate it with preparing for the future.* But the future doesn't necessarily mean retirement.
Although it's easy for Olivier to save money, he does it for short- to medium-term goals. "Part of my savings is for covering the unexpected, and another part is for future goals, like travelling. I'm more focused on that than on my retirement, but I know I need to think about that more!"
Louisa is fairly new to saving, but she's already seeing the benefits: "For most of my life, I've spent money without thinking, and it's caused me a lot of unnecessary debt. When I started to put money aside, I realized how easy and natural it was, especially with automatic savings. In my mind, saving is about giving myself the means to achieve my goals in both the short and long term."
"If saving meant sacrificing, I wouldn't do it," says Bénédicte. "For me, that's the biggest difference: I'm not going to sacrifice my lifestyle today in the hope of having a lavish retirement one day. You never know what might happen, so you may as well enjoy life now. For me, only saving for the future is like putting all your eggs in one basket." She's aware, however, that she makes good money and can afford the "luxury" of having this perspective. "If I weren't able to put money aside today, I know it would be a problem. But I don't want to make money just for the sake of making money either."
Financing your retirement
Personal savings
Experts agree that for the first few years of your retirement, you'll need 70 percent of your average gross annual income from your last three years of employment, and 50 percent after that. This means that if your gross annual income was $50,000 in your final years of work, you would need a gross annual income of $35,000 during retirement, or 70 percent of your pre-retirement income.
In concrete terms, regardless of their age, Quebecers on average estimate that they should save a total of $721,000 for their retirement. For those aged 25 to 34, that amount is closer to $821,000,* $100,000 more than the average.
Do millennials dream bigger than previous generations? For Bénédicte, they're just being realistic: "I really think our generation could end up saving more than that. It's a huge amount of money, but there's also a lot of time to reach it."
To do so, personal or group savings are very important. There are several savings vehicles, starting with registered investments such as a registered retirement savings plan (RRSP) and the tax-free savings account (TFSA), which allows you to set money aside in a tax shelter. Some employers also offer savings plans such as a group RRSP or a voluntary retirement savings plan (VRSP). However, this is not the case for about half of Quebecers.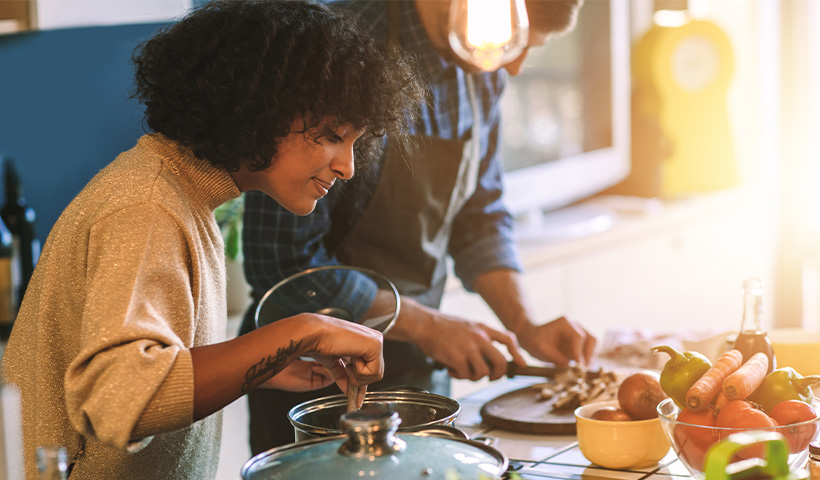 Government contributions
The Government of Quebec introduced the Québec Pension Plan (QPP) to support workers during their retirement. However, you must have contributed to the plan for at least one year to be eligible for benefits, which can start as early as age 60. The amounts paid by the QPP are calculated based on your annual salary and the number of years you contribute. The average pension in 2020 for all retirees was $535 a monthAttention, this link will open a new tab.. In 2023, the maximum monthly pension for a person who asks for the pension at age 65 and is entitled to the maximum pension is $1,306.57Attention, this link will open a new tab.. However, very few people are entitled to the maximum amount.
The federal government also pays a monthly benefit to all individuals aged 65 and over who have been living legally in Canada for at least 10 years, whether or not they have ever worked. This is the Old Age Security (OAS) pension, and the amount is based on the number of years you have lived in Canada after age 18. The maximum monthly OAS benefit is $687.56Attention, this link will open a new tab. in 2023, but amounts vary from one Canadian to another.
If you're single, receive both OAS and QPP benefits, and have a low annual income (maximum of $20,832 in 2023, not including the OAS benefit), you're also entitled to the Guaranteed Income Supplement (GIS). In 2023, the maximum monthly benefit for a single person is $1026.96Attention, this link will open a new tab.. Amounts vary depending on your income and marital status.
You may also receive the AllowanceAttention, this link will open a new tab. if you're between ages 60 and 64, your partner, spouse, or common-law partner receives OAS and the GIS, and your combined income is a maximum of $38,592 in 2023. For example, in 2023, the maximum monthly payment is $1,305.71Attention, this link will open a new tab..
Whether it's to travel, eat out, buy property, or adopt a dog, most young people today seem willing to save when they have a concrete goal in mind. While many consider retirement more abstract, it's a big goal, and it's more important than ever to start saving now for the future.
It doesn't matter how much money you have—the important thing is to start putting money aside as soon as you can. Make a budget, use automatic savings** or meet with a financial planner for advice.
Saving Savvy: Crash courses to learn to love saving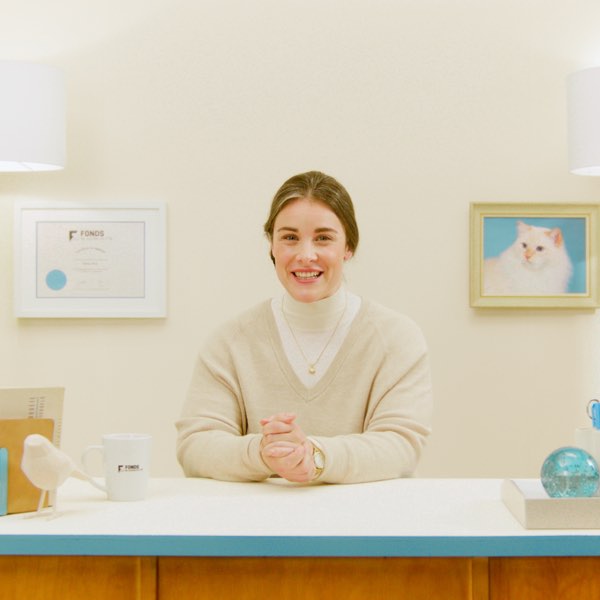 Understanding personal finances is within everyone's reach! For this reason, we've prepared a series of five video courses on various topics, including compound interest, budgeting, savings vehicles, and investment products.
Start the courses
Legal notes
*Between November 6 and 14, 2017, in partnership with Leger, the Fonds de solidarité FTQ conducted an online survey of 1,506 Quebecers aged 18 and up.
Download the results
(PDF 743 Ko) [French only].
**Please read the prospectus before buying Fonds de solidarité FTQ shares. You can obtain a copy of the
prospectus
online at fondsftq.com, from a local representative, or from any Fonds de solidarité FTQ office. Fonds de solidarité FTQ shares are not guaranteed, their value fluctuates, and past returns are not indicative of future returns.
Prospectus_EN (928 kb)
These articles may be of interest to you