To better understand how the Fonds' investment in this company will generate a positive impact, we spoke with Martin Patenaude, head of culinary creation, and to chefs Gabrielle Pellerin and Esther Samson. Find out how this team spices up their weekly recipes with fresh ingredients, creativity … and a local touch!
Martin Patenaude, seasoned chef, took charge of culinary creation at Cook it in 2021. His main challenge: the launch of a ready-to-eat product line. The company has been offering ready-to-cook meal solutions for Québec families for almost 10 years, but wished to make the ambitious jump into the ready-to-eat market in order to diversify its offer.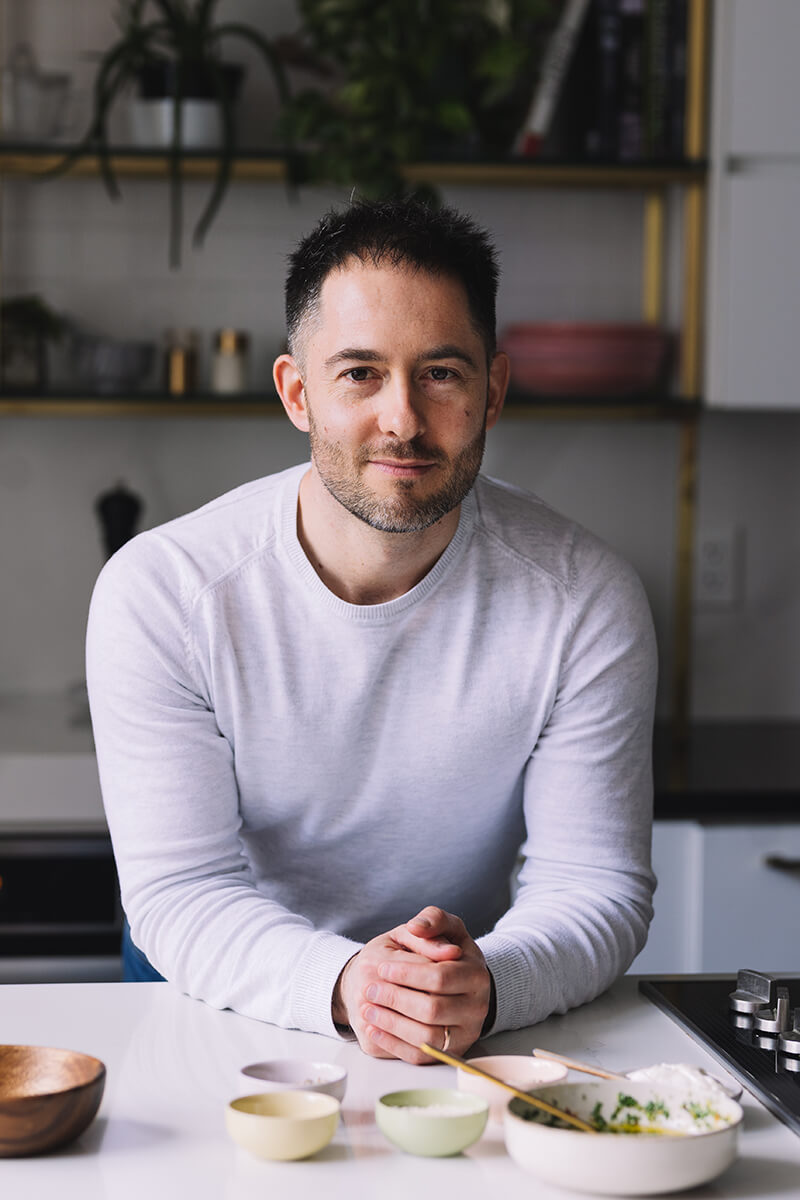 The Fonds' investment enabled the company to finance the purchase of a factory in Longueuil and adapt it to its needs. In his new state-of-the-art kitchen, Martin creates quality dishes, ensuring that they respect the regulations of industrial production as well as the company's commitments.
By saving with the Fonds, you are ensuring that both your plate and your investments are local.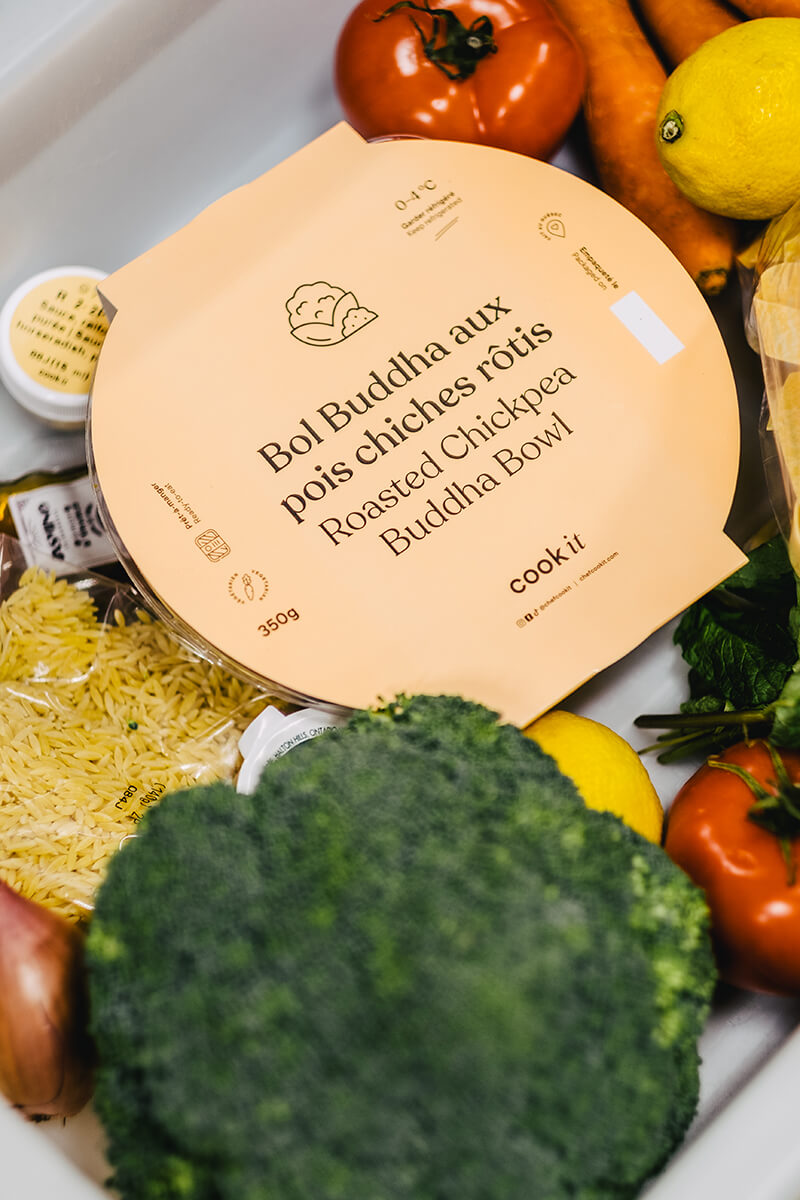 Fresh and Local Ingredients Year-round
"Our meal kits are made with at least 50% local ingredients. This illustrates the values and commitment that Cook it—and I, on a more personal level—hold dear," says Martin. Having grown up on a farm with grandparents who harvested fruits and vegetables, he is no stranger to the reality of agricultural production. Using fresh, local produce is therefore a priority for him and the company.
Another example of this commitment is the Producteur. trice du mois content series, which showcases local agricultural initiatives. "When choosing which company to highlight, we base our decision on several factors. Is the product itself original? Will our customers be discovering something new? Does it make for interesting content?", Martin enumerates. Furthermore, this content draws attention to several Québec farmers and allows Cook it to reiterate its local commitment.
The promotion of local products is just as essential for Gabrielle and Esther, the two chefs behind the recipes created for Cook it's meal kits. "Seasonality also plays an important role in the design of our menu," says Esther. With this in mind, the three colleagues find inspiration in Québec's harvest calendar in order to optimize their produce's freshness and to integrate seasonal fruits and vegetables.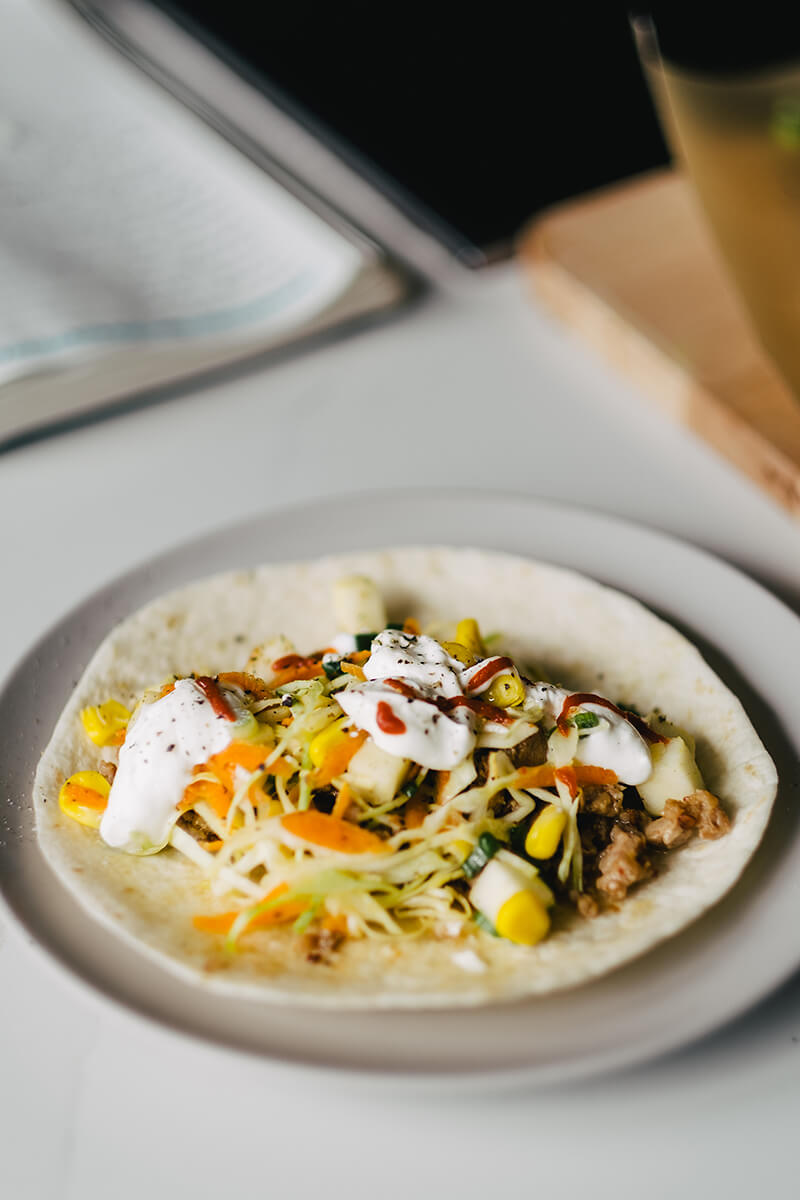 "During the summer, you can feel it throughout the menu, whether it's asparagus in early summer, strawberries in early July or corn a little later on. We offer recipes reminiscent of summer days, like salads or grilled meats," - Martin Patenaude
But in Québec, seasonality comes with its own set of challenges. That's why Cook it uses greenhouse-grown products, such as peppers and tomatoes, to ensure their availability throughout the year.
Creative Freedom in the Kitchen
With 19 ready-to-cook and 10 ready-to-eat recipes each week, the culinary trio must continually break the mold. Fortunately for Gabrielle and Esther, they benefit from a lot of creative freedom in the kitchen. "We have access to a vast pantry and we want to introduce new flavours and techniques to our 37,000 weekly subscribers," they explain.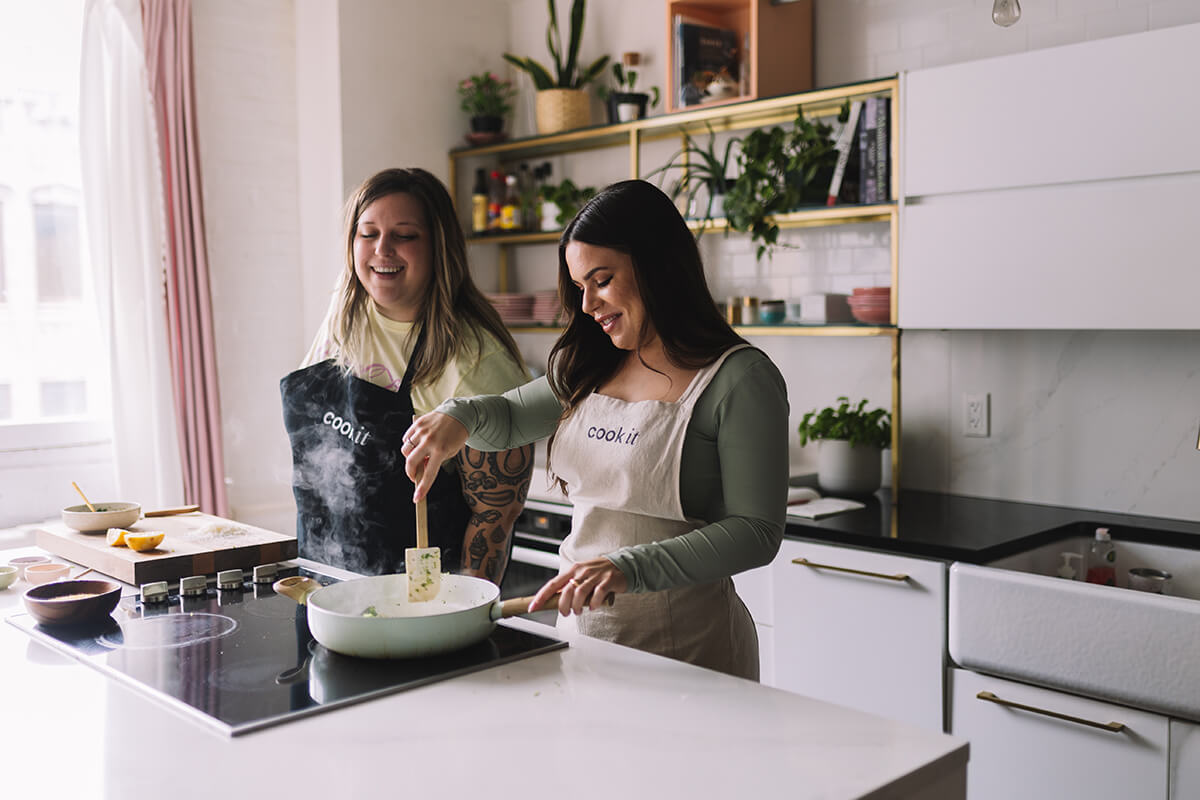 The Fonds' investment also enabled Cook it to modernize the chefs' equipment and to create a photo studio in which to take mouthwatering pictures of their creations. Moreover, the automation of Cook it's ready-to-cook factory allows for a faster and larger production of their meal kits.
Gabrielle, Esther and Martin's work may be behind the stove, but it brings many local products to the forefront while promoting Québec's food autonomy. Together, they allow thousands of Québec households to delight in fresh and local meals.