IQ-30 : Everything you need to know about Québec's stock market index
The Indice Québec-30 allows us to evaluate the financial strength of Québec companies and take the pulse of the province's economy. Here's what you need to know about the IQ-30.
The Indice Québec-30 allows us to evaluate the financial strength of Québec companies and take the pulse of the province's economy. In fact, this is the financial index followed by FlexiFonds savings solutions. Here's what you need to know in order to invest in local companies and diversify your Québec Inc. portfolio.
What is a stock market index?
S&P 500, S&P/TSX, Nasdaq-100 . . . Do you recognize these terms from the news or morning paper? These are the names of some of the most well-known stock market indices. Indices are instruments used to evaluate the performance of the economy, a stock market, or a particular sector. To put matters simply, an index is a selection of stocks that are used to measure stock market performance. This virtual portfolio is rebalanced on a regular basis to ensure that it is representative, accurate, and reliable. In other words, indices evolve over time to better represent the markets and economic trends. For example, a technology company recently replaced an oil producer in the Dow Jones Industrial Average index.
The S&P/TSX is the flagship index of the Toronto Stock Exchange and tracks 250 of the largest publicly traded companies in Canada. It reflects the health of the Canadian economy. The Dow Jones lists 30 prominent stocks on the New York Stock Exchange (NYSE), New York's largest stock exchange.
You cannot purchase a stock market index.
A stock market index is not an investment product in and of itself. This means that you cannot buy units of an index directly. It's only a measurement tool. However, you can invest in exchange-traded funds or mutual funds that replicate the index. You can also buy shares of the companies that make up the index.
An index to measure Québec Inc.'s performance
Following the reorganization of the Canadian financial markets in March 1999, shares listed on the Montreal Exchange were transferred to other stock exchanges in the country. This has made it harder to get a clear picture of Québec's economic health.
Several indices have been created to take the pulse of the Québec economy, including the Indice Québec index list, which now includes three indices:
The Indice Québec-120 (IQ-120)
The Indice Québec-30 (IQ-30)
The Indice Québec-15 à faible volatilité (IQ-15FV)
These indices are calculated and managed by the Centre d'analyse et de suivi de l'Indice Québec (CASIQ), a non-profit organization created by the Université de Sherbrooke in collaboration with the Institut de recherche en économie contemporaine (IRÉC).
The first index is more general and shows the evolution of the values of publicly traded Québec companies, whereas the second measures the performance of the 30 largest market capitalizations of companies headquartered in the province of Québec.
The 30 Québec companies measured by the IQ-30 as of November 1, 2021
| | |
| --- | --- |
| 1 | National Bank of Canada |
| 2 | Canadian National Railway Company |
| 3 | Royal Bank of Canada |
| 4 | Alimentation Couche-Tard Inc. |
| 5 | BCE Inc. |
| 6 | Metro Inc. |
| 7 | Lightspeed Commerce Inc. |
| 8 | CGI Inc. |
| 9 | Power Corporation of Canada |
| 10 | Dollarama Inc. |
| 11 | Bank of Montreal |
| 12 | Québecor Inc. |
| 13 | CAE Inc. |
| 14 | iA Financial Group |
| 15 | BRP Inc. |
| 16 | WSP Global Inc. |
| 17 | Air Canada |
| 18 | Saputo Inc. |
| 19 | TFI International Inc. |
| 20 | Gildan Activewear Inc. |
| 21 | Bombardier Inc. |
| 22 | Boralex Inc. |
| 23 | Innergex Renewable Energy Inc. |
| 24 | Cogeco Communications Inc. |
| 25 | Richelieu Hardware Ltd. |
| 26 | Transcontinental Inc. |
| 27 | Laurentian Bank of Canada |
| 28 | Molson Coors Beverage Company |
| 29 | SNC-Lavalin Group Inc. |
| 30 | Cascades Inc. |
The companies that make up the Indice Québec-30 are weighted to ensure that their their influence and presence in the province's economy are represented as accurately as possible.
For an investor, this provincial index acts as a benchmark they can refer to when they want to invest in large-cap Québec companies.
Large-cap companies, or large market capitalizations, are older, well-established companies that dominate their industry and have stable growth prospects over time.
Three good reasons to replicate a stock market index like the IQ-30 for your investments
You can buy an assortment of stocks. Diversification makes it possible to lessen the impact of market fluctuations, thereby reducing your exposure to risk.
By definition, the companies that make up stock market indices are the most prominent in their sector. Buying a stock that has performed well over time is less risky than purchasing a random stock.
Regardless of your investor profile, investing in stocks listed on the IQ-30 allows you to support the Québec economy by contributing to the development of local businesses.
How to invest in the IQ-30
As stated above, you can't invest in the IQ-30 directly, but you can make investment choices that follow it. Here are the three main ways to invest in Québec's largest capitalizations.
All Québec savers can choose FlexiFonds savings solutions to easily and effectively replicate the IQ-30 stock index. This is because a portion of FlexiFonds mutual funds replicate this index. Made up of a variety of assets with a strong focus on Québec, FlexiFonds funds allow you to diversify your investments while supporting Québec Inc.
More experienced investors can also invest in exchange-traded funds (ETFs) that replicate the market benchmark. A direct brokerage account is generally required to purchase stock market ETF shares autonomously. Stocks are rebalanced automatically by the ETF managers.
Shrewd investors can, among other things, open a direct brokerage account to buy stocks that make up the index individually. Over time, some stocks will outperform others and manual rebalancing will be required to maintain the weighting of the index.
Save while supporting local businesses with FlexiFonds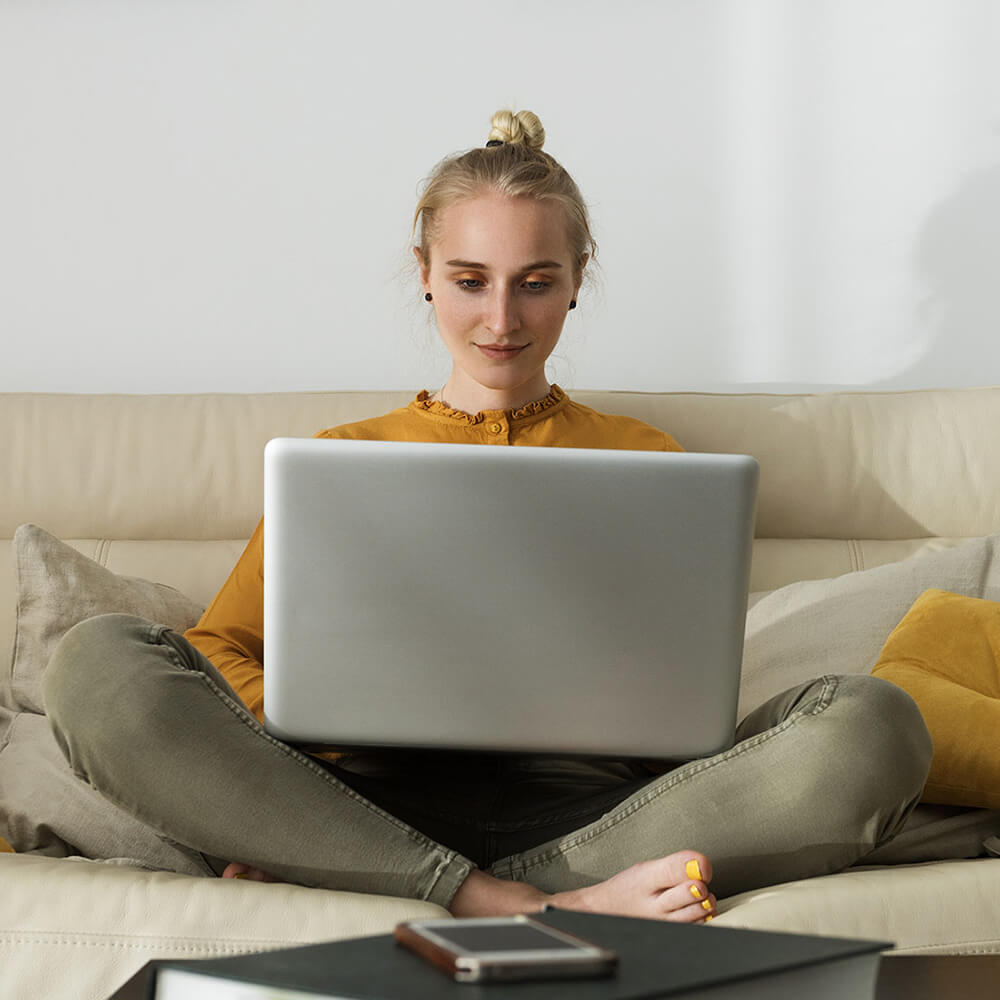 By choosing FlexiFonds, you can support the local economy and Québec society while working towards your savings goals and honouring your personal values.
DISCOVER THE FLEXIFONDS OFFERING
FlexiFonds de solidarité FTQ Inc.
The units of the FlexiFonds funds are distributed solely in Québec by FlexiFonds de solidarité FTQ inc., a mutual fund dealer wholly owned by the Fonds de solidarité FTQ. FlexiFonds de solidarité FTQ inc. does not distribute the units of any other mutual funds. Management fees and other expenses may be associated with mutual fund investments. Please consult your advisor and read the prospectus and the fund facts documents before making an investment. The units of the FlexiFonds funds are not covered by the Canada Deposit Insurance Corporation nor any other government deposit insurer. The FlexiFonds funds are not guaranteed, their values change frequently, and past performance may not be repeated.
These articles may be of interest to you