Everything you need to know to get your first mortgage
Here's what you need to know about financing the purchase of your first home.
You've been working for a while, and you're considering making the big leap from tenant to homeowner. Buying a home certainly has its advantages: you no longer have to pay rent to someone else, and you have a place you can truly call your own. Monthly property costs, such as municipal taxes and mortgage payments, also generally increase less quickly than rents.
But before you start looking for your first home, you need to make sure you can finance the purchase. Follow these essential steps to go from mortgage pre-approval to final loan with ease.
Make a budget and determine your borrowing capacity
Establish your current and future budget
Start on the right foot: take stock of your financial situation by outlining your expenses and income. Once you have a good overview of your current means, it will be easier for you to estimate your post-purchase budget. Mortgage payments are not the only thing you'll have to keep in mind; there will also be municipal taxes, condo fees (if applicable), and so on. The expenses involved when buying a house (in French) are very different from those involved when renting, so it's important to learn about them!
Remember to take into account any potential changes in your family or work situation—such as parental leave or a new job—as they could affect your income. Considering all factors will help you to better predict your future budget and figure out how much you could start saving today.
It's also a good time to make sure your credit report is in order and make a list of all your debts (car loan, etc.) and your savings, including RRSPs. Knowing how much you have in savings will allow you to estimate the amount of your down payment. If you can make a down payment of more than 20 percent, you won't have to take out mortgage loan insuranceAttention, this link will open a new tab.Attention, this link will open a new tab..
Your debts and credit history could affect your ability to secure a loan or get a better mortgage rate. By being aware of your financial situation now, you'll have time to make improvements or clean it up, if necessary.
Evaluate your borrowing capacity
Estimating how much you can borrow isn't always easy. Fortunately, lenders and the CMHC (Canada Mortgage and Housing Corporation) provide online toolsAttention, this link will open a new tab.Attention, this link will open a new tab. to help people assess their borrowing capacity. Nonetheless, take the time to consider different scenarios, as the results can often be overestimated. These tools don't necessarily take into account your lifestyle, preferences, or things like restaurant dinners, trips, or romantic getaways. By consulting your budget and testing different prices and interest rates, you'll be able to figure out what suits you best.
To remain realistic and comfortable, your mortgage debt ratio and all your home-related expenses shouldn't exceed 30 percent of your total gross (pre-tax) income. A financial advisor can help you organize your finances and figure out what you can afford. Here's a tip: after you evaluate your borrowing capacity, try to live on your projected budget, as if you were already a homeowner. You'll quickly see if it's really right for you!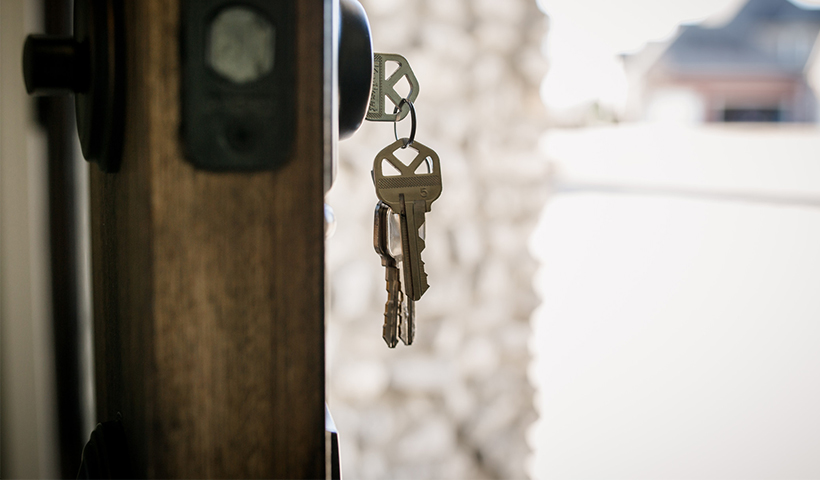 Get your mortgage pre-approved, then negotiate it
Once you've figured out how much you can afford to borrow, you can confirm your borrowing capacity by getting your mortgage pre-approved, even before you start visiting homes. Pre-approval has a number of advantages, allowing you to
get a precise idea of the maximum amount you can borrow;
narrow your search to properties that you could realistically buy;
demonstrate seriousness in your dealings with sellers and real estate agents;
get ahead of other potential buyers and accelerate the acceptance of your offer; and
keep the negotiated mortgage conditions, such as payment frequency, interest rate, and amortization period, fixed for 90 days.
You can even show the terms and conditions of your mortgage pre-approval to other lenders when negotiating with them. Who knows, they might offer you better terms, like a lower rate.
It's easy to get a mortgage pre-approval: simply meet with an advisor at your financial institution or get one online. They'll go over the details of your budget—such as your income, debts, and assets—with you. At the same time, they'll confirm the amount of your down payment and verify that you have had the funds for at least 90 days or that they are a gift. It might be a good idea to put together all the necessary mortgage-related documents at this stage, such as your pay stubs, bank statements, and tax bills. That way, your financial institution will have everything it needs to approve your final mortgage application when you finally find the right home for you.
By preparing your budget and paperwork in advance, you'll avoid any unpleasant surprises!
Pass the stress test
Once your budget is in order, you've assessed what you can borrow, and you've found a property within your price range, there will be just one step left before you get your loan: passing the stress test.Attention, this link will open a new tab.Attention, this link will open a new tab.
The Government of Canada implemented the stress test in 2018 to determine whether borrowers could cope with more difficult economic conditions, such as an increase in interest rates. Lenders must ensure that you won't exceed your debt ratio if your mortgage rate is higher than your negotiated rate or the Bank of Canada's conventional mortgage rate, whichever is greater. For example, if you have negotiated a 3 percent rate on a $250,000 loan that is amortized over 25 years, the stress test will determine whether you would still be able to pay your debts with a mortgage rate of 5 percent. In concrete terms, if you can afford a monthly payment of $1,180, the lender will check whether you would be able to continue to make mortgage payments if they suddenly rose to $1,450 per month.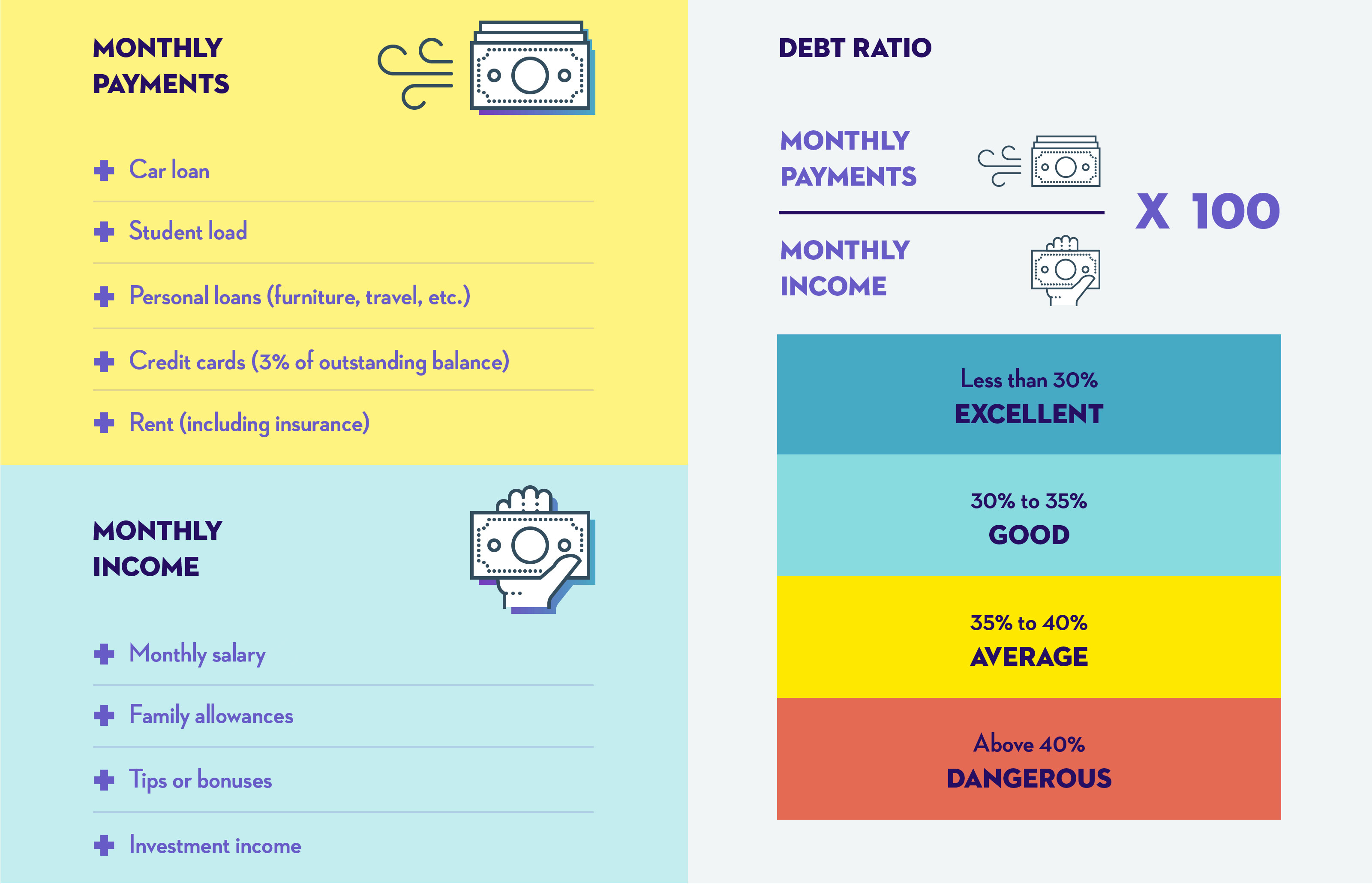 The best way to pass the stress test is to respect your borrowing capacity and not set your sights on a home that's too costly for you. This will also prevent you from taking on too much debt and allow you to better cope with any unexpected expenses. It can be difficult to find a property that fits your budget. You may have to make adjustments—re-evaluate your needs, change your purchasing criteria, or look for a more affordable neighbourhood, for example. Most financial institutions will ask you to do the stress test as soon as you've been pre-approved to make sure you stick to homes that are within your means. They'll check it again when you get your final loan approval.
Buying your first home is one of life's milestones. From budget planning and future expenses to purchase-related expenses and the signing of the bill of sale, there are plenty of details to think about. By starting to think about them today, you can increase your chances of becoming a successful homeowner!
These articles may be of interest to you