Eat local and support local producers
Interested in buying local? Here we explain how supporting Quebec-made products benefits everyone.
In 2019, more than half of Quebecers said buying local had become one of their grocery shopping habits. Although local products can be a bit more expensive than imported goods, they're a great way for you to help keep Québec businesses financially sound!
What does "eating local" mean?
The locavore movement was launched in 2005 following a World Environment Day challenge in San Francisco. The goal was for residents to eat only food grown or produced within a 160 km radiusAttention, this link will open a new tab. for the entire month of August. Today, the buy local ideology has been adopted in different parts of the world and given varying definitions. For example, the Canadian Food Inspection Agency (CFIA)Attention, this link will open a new tab. extends the term "local" to food produced in the province or territory where it is sold, and to food sold across provincial borders within 50 km of the originating province or territory.
Eating local is win-win
Here are some of the benefits of buying local.
Support local producers
Buying local also encourages Quebec's producers and creates and maintains jobs. It's an important way to support the regional economy and help revitalize certain sectors in the province.
If you live in the Gatineau region, for instance, and you choose to buy products from La trappe à fromage, you're investing in a local company that makes its cheese every day from 100% Canadian milk. The business also carries other Québec-made gourmet products and beers, both in-store and online.
When it comes to beer made by craft breweries in Québec, there's something for everyone! By choosing a local beer, such as Boréale from Les Brasseurs du Nord, you're ensuring the sustainability of one of Québec's flagship products. In many regions of the province, you can also support local producers who brew Québec-grown grains to create homegrown flavours.
As you can see, being a locavore has implications that go far beyond your personal finances. It's a great way to boost the Québec economy and regional development. We can all do our part!
Identify local food
To find out if a grocery item was produced locally, check the label for telltale certifications, like the Aliments du QuébecAttention, this link will open a new tab. logo. It's an easy way to single out Quebec-based food products.
While you can find local food in grocery stores, there are plenty of ways to buy these same items directly from the producers.
Quebec has more than 175 public markets, 300 farms offering community supported agriculture (CSA) baskets, and over 5,000 producers selling directly from their farms.
Get fresher products
Imported products often travel thousands of miles before ending up on your plate. Local products bought in season are quicker to deliver, which means they're fresher when they reach your table.
Tomatoes and berries grown in greenhouses by Les Productions Horticoles Demers (in French) are also a good example of a local product you can find at the grocery store. In fact, the Demers greenhouse in Drummondville is the largest tomato greenhouse in Québec, producing fresh products all year round!
Reduce your environmental footprint
Buying local helps reduce greenhouse gas emissions caused by food transportation. Food products can even be classified according to the distance travelled or the mode of transport used to deliver them to your grocery store. This concept is called food mileage.
If you live in Greater Montréal, you might be familiar with Lufa Farms. This Québec company built the world's first commercial rooftop greenhouse in Montréal. It now has four hydroponic farms that produce fresh, local food year-round, which only has to be transported a few kilometres to a pick-up point or to your door. Lufa also has a fleet of electric cars that provide a home delivery service that's as environmentally friendly as its products!
Plus, given that local products are travelling shorter distances, they require less packaging. Think about it! When you visit a farmer's market, fresh fruits and vegetables don't usually have packaging. Less waste is generated, which is good for the environment. Whether your fruits and vegetables are packaged or not, always be sure to wash them thoroughly before eating.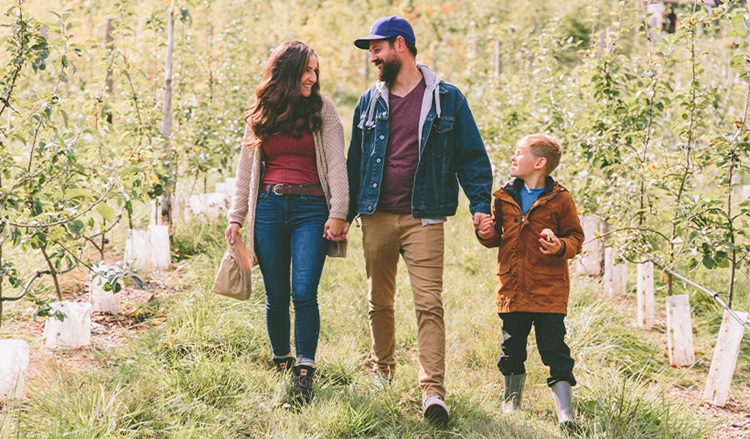 Eating local for good reason
Sometimes a local product may cost more than its imported equivalent, but not always, especially if you opt for seasonal products! There's often a sound explanation for the price difference.
Fair compensation for workers
In Quebec, agricultural workers must be paid and treated fairly, which isn't always the case in other parts of the world. Employers here must comply with the working conditions set out in the Act respecting labour standards. Hourly rates for foreign workers are also determined by the government to ensure that the wages paid are comparable to those paid to Quebec workers for the same job. This may be reflected in the final price of the product, but it's a great way to support good labour practices.
Quality standards
Local products are guaranteed to meet Quebec's food regulations, notably in terms of livestock traceability. Implementing the processes required to comply with these standards can lead to additional costs which are worth it!
Production capacity of Quebec producers
While there is a trend towards consolidation in the agriculture sector to achieve the necessary economies of scale, the fact remains that Quebec farmers don't have the same production capacity as multinationals. For example, in Quebec, the average dairy herd has 64 cows, whereas in California, the average is 1,056. Buying local products helps Québec producers compete with large foreign multinationals, while keeping jobs in the province.


There are many environmental, social, economic, and epicurean reasons to eat local. You'll discover it's still possible to enjoy a wide variety of food products year-round! If you're already convinced of the benefits of buying local food, consider extending the practice to other consumer products, such as clothes and furniture. It's important to remember that every little thing counts and that, by choosing Québec-made products, you're helping build a strong local economy!
Keep your savings local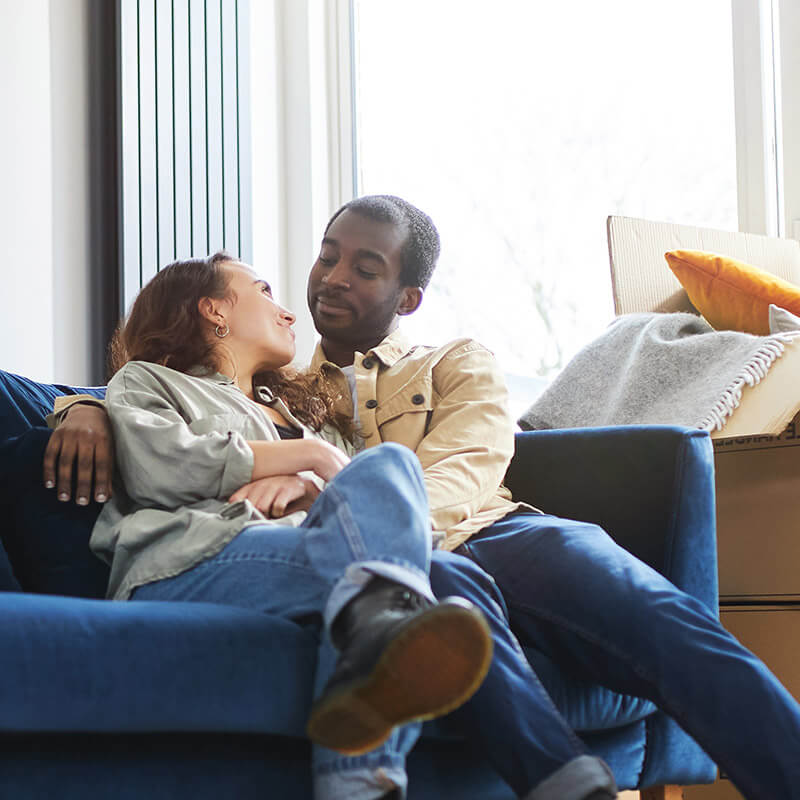 The TFSA with FlexiFonds not only helps you save for important projects, but also allows you to support the Québec economy thanks to mutual funds that invest primarily here.
DISCOVER THE TFSA WITH FLEXIFONDS
About FlexiFonds de solidarité FTQ
FlexiFonds de solidarité FTQ inc., a wholly owned subsidiary of the Fonds de solidarité FTQ, is a mutual fund dealer duly registered with the Autorité des marchés financiers. FlexiFonds de solidarité inc. acts as the principal distributor of the FlexiFonds funds and does not distribute the units of any other mutual fund.
These articles may be of interest to you