Career change: 3 testimonials from young professionals
Catherine, Kristine, and Andréanne, three women who made drastic career changes, share their stories with us.
Professional satisfaction doesn't always hinge on financial success. Sometimes, what you really need is a career change. If you're at a crossroads, here's a tip: listen to your gut. Sure, starting over is scary, but don't panic! When you're prepared, have a good support system, and, most importantly, feel driven to succeed, anything is possible.
Before the start of a new project, it's often helpful to draw inspiration from the experiences of others. That's why we asked Catherine, Kristine, and Andréanne, three women who made drastic career changes, to share their stories with us.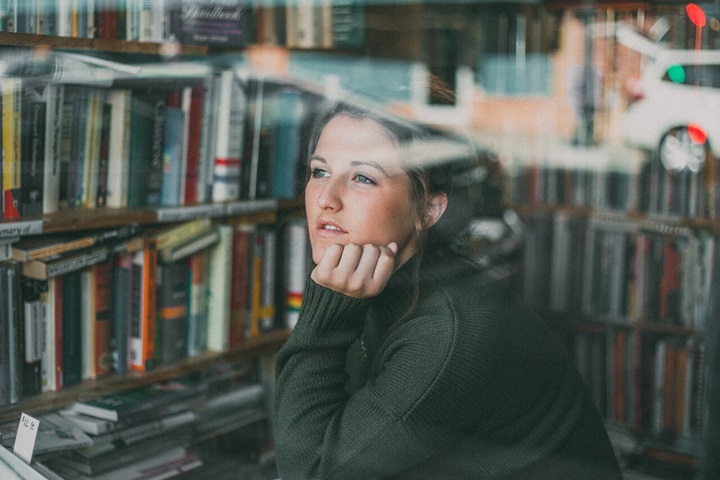 Catherine: From employee to self-employed
Catherine's career path has been quite a rollercoaster. In CEGEP, she started out in the health sciences program, then transferred to political sciences, and finally finished her degree in social sciences. When she started university, she chose to study communications at HEC Montréal. Her initial plan was to take over her family's business—and that's exactly what she did. But it wasn't long before she found herself longing for freedom.
" I quickly realized that, while very useful, marketing research is also very solitary. I needed to spread my wings. That's how I ended up working for an agency. "
Catherine found an interesting position where she could hone her skills. But her responsibilities were limited, and after some time she decided to take the plunge and become a freelancer.
Thankfully, she was well prepared for the leap. She had already picked up a few clients while working at the agency, giving herself a good financial cushion. While this kind of change is always stressful, Catherine says that she succeeded by seizing every opportunity to network and connect with potential clients. Today, her job is no longer a source of stress.
" I'm much happier now. I can't say I'll never go back to working in-house but being my own boss has allowed me to reach my full potential. "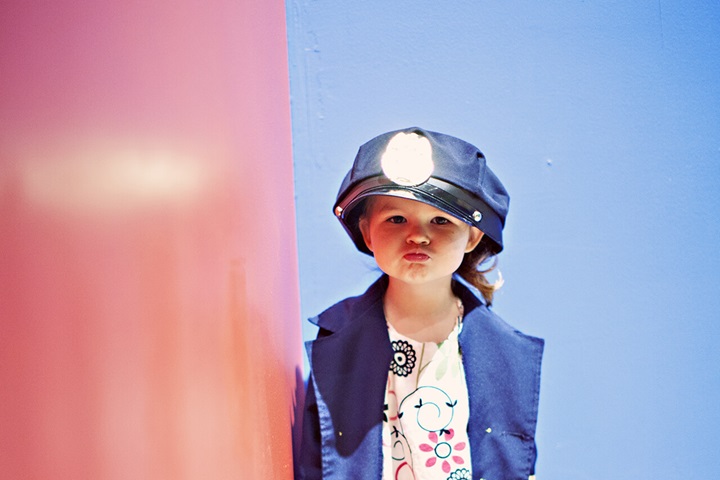 Kristine: From communications to emergency calls
Kristine's career path had always seemed set in stone. Since high school, the bubbly extrovert had been drawn to communications and media. After completing her bachelor's degree and getting some valuable experience under her belt, Kristine was already picturing herself at the helm of a world-famous agency.
But doubt set in once she started to work full-time as a digital project manager while completing her master's degree.
" I realized that so many of us had the same ambitions and dreams. I powered through and finished my courses, but I was starting to have a bad feeling. "
It was only once the end was in sight, when she was 75 pages into her thesis, that she finally cracked and questioned her career choice. In the end, she decided not to finish her degree. She realized that she wanted a job that would make her feel useful.
So, she mustered her courage and made a full 180-degree turn—to security. She'd been working in this field since she was 18 and loved it. After considering enrolling in a police training program, Kristine opted for a less expensive emergency call dispatcher ACS due to her student debt load.
As soon as she started the program, she was hooked. She felt like she was finally helping people. Today, she has a great job that she wouldn't trade for anything!
" Not only do I have better working conditions, I also feel fulfilled. Plus, there's room for advancement. What more could I ask for? "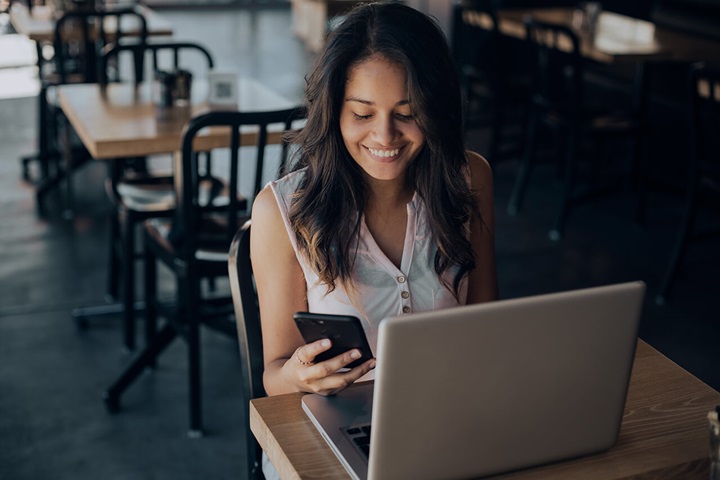 Andréanne: From teacher to student
After completing her CEGEP degree in social sciences and spending a year working in Western Canada, Andréanne decided to become a teacher. There was no doubt in her mind: it was her calling.
But after five years of teaching, she experienced some personal hardships that changed her perspective. She found herself wanting to pursue her dreams and live each day to the fullest. Andréanne decided to leave teaching behind and seek out new horizons.
" I realized that I had too many interests to spend 30 years of my life teaching. I'd taken a few advertising and marketing classes in university and wanted to learn more. "
A friend helped her find a job at an e-commerce company, where she quickly developed a passion for digital media. Andréanne was resourceful and learned well on her own, but she soon felt overwhelmed by the field's rapidly changing technology. At the end of a work contract, she took the opportunity to begin a graduate degree in digital marketing.
At first, she was terrified of going back to school. But now, thanks to her partner's support and a few savings, Andréanne is pursuing her degree. Even though returning to the classroom comes with its share of highs and lows, Andréanne has never felt more fulfilled.
" I can't tell you how happy and proud I am that I took this step. For me, going back to school as an adult who's more mature and gained some professional experience has made the process a lot easier. I'm so much more motivated today than I was in my early twenties. "
To sum up
With remarkable empathy and openness, these three women generously shared their career change stories. Kristine also brought up an important point.
" We spend more than half our lives at work, so it's important to enjoy what we do. Otherwise, our home lives and relationships suffer. "
Remember, salary and degree requirements shouldn't be your only criteria when thinking about switching professional tracks. Financial programs like the LLP can help you achieve your goals. Plus, there are countless training courses available on the market. All that's left to do is to believe in your dream and make the leap!
These articles may be of interest to you