Running a business in retirement: good idea or bad?
Whether to sell, hold or even buy a business in retirement, that's the question…
The word "retirement" is generally synonymous with "well-deserved rest", but more and more people these days are using retirement to give their lives new direction and to realize their dream of owning a business. But is retirement actually a good time to pursuit a career as an entrepreneur? Let's take a look at the implications of that decision, with inspiration from stories of retired entrepreneurs or ex-entrepreneurs who switched to salaried jobs before retiring.
In Canada, entrepreneurship among baby boomers is on the increase. According to a CIBC bank report published in 2012, 30% of the country's start-ups are in the hands of retirees, 100% more than 30 years ago. At this time of life the expression "now or never" really hits home and can help open new doors for those who dare venture off the beaten trail…
Generating supplemental income
According to a 2012 McKinsey & Company study, 23% of Canadian households are not capable of maintaining their lifestyle in retirement. Running a business, therefore, becomes a way of earning extra income. It's one of the reasons this avenue is becoming more and more attractive for people thinking about retiring.
In order to succeed, retirees have to be willing to put in the effort. Dominique, a retired translator who aquired an orchard with her partner Francis, says "getting into business as a retirement project is quite the undertaking. It's not like it's an easy retirement pastime. It's something for people willing to work, who have energy to burn and who really want it." Her partner adds "you have to start soon, have the time to pursue it gradually and not wear yourself out. If not, it's like starting a second career. At 55, working your butt off is not much fun." So there definitely is a flip side to the coin you need to think about before getting into business.
Marie also felt the call of the soil. After retiring from her teaching job, she became a maple syrup producer in the Bois-Francs region. "Syrup making was always a passion with me since I was a child. Same goes for my husband. Once in a while we'd go give the family a hand during sugaring off season. Little by little as we approached retirement, we got more involved. My cousins were busy with the dairy farm and my uncles were getting older. So when it came time to retire we just naturally offered to take over the small family business" she says. She knew, however, that the financial risk wasn't all that high for her and her spouse because they could count on the family in case they needed to, and that the installation itself had a real market value if they encountered any unforeseen difficulties.
Mitigating the risk of losing money
One more thing: when approaching retirement, the reality of entrepreneurs who sell goods is very different from those who sell their services.
Entrepreneurs offering specialized services or who are members of a professional order such as accountants, building evaluators, podiatrists, etc., count on their expertise as their principal source of revenue.
That's just one reason why Céline, an entrepreneur and former owner of a small business, had to take stock as she approached age forty. In case of illness, she knew she couldn't rely on her disability insurance, which was a risk to her business since she practiced a profession and her employees consisted of support staff. The value of her business and the job security of her entire staff depended on her being able to practice her profession. At the same time, after keeping her nose to the grindstone for almost two decades, she asked herself if she really wanted to continue working for another 15 to 20 years so she could enjoy a comfortable retirement. Or would she prefer working for a bigger firm that would offer her job security and more vacation time. She finally decided to join a private company because her work was physically demanding and she couldn't see continuing to do it all by herself without a bigger support team once she hit 55.
When selling goods, the reality is different because a business's assets can be sold along with its inventory if a person's health fails or if business takes a turn for the worse. If an entrepreneur buys an established business, like a store, he can generally resell it at a fair price if needed, and real estate assets usually tend to appreciate. However, if the business is a start-up, it's a good idea to stick with basic principles and take the time to evaluate the market to make sure the business plan is solid.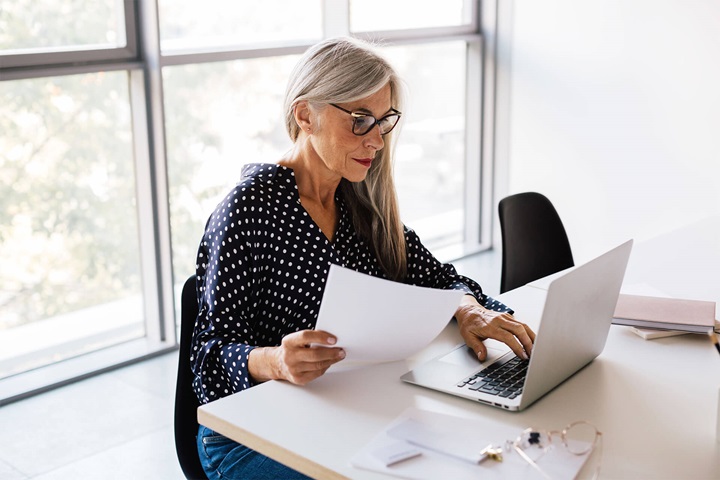 Managing staff, accounting, marketing and commitments
Finally, just because it's a retirement project doesn't mean it won't need a lot of attention. Before starting out in a business, better ask yourself if you're ready to roll up your sleeves, expend the necessary energy, and, most of all, listen to yourself so you don't lose sight of what made you want to start a business in the first place. So maybe you want to be totally hands-on, but you had better learn to delegate to make sure that your "real" retirement, when it arrives, lives up to your expectations.
Marie decided to structure her priorities with her family business. "At our age we didn't want to have to manage the stress of financial risk, so we transferred all administration and management commitments to the farm, which is run by my cousins. We have a remuneration agreement with them which lets us earn extra income so we can spoil ourselves a little. So for now we're doing it because we love it, and when we're too old to do it, we'll make room for the younger folks," she says.
By asking yourself the right questions, by taking the time to listen to yourself, by relying on the right people, (it's usually wise to consult both a lawyer and an accountant) and by being a little daring, your entrepreneurial experience in retirement can be an enriching one. It all boils down to each of us living our retirements the way we want to live them.
These articles may be of interest to you