Essential tools for smart retirement budgeting
Discover a few easy-to-use tools that will help you optimize your income and keep an eye on your spending.
Making a retirement budget shouldn't cause you anxiety. It can be no trouble at all if you have the right planning tools and if you take a careful look at your expenses. Then, budget planning is simplified and becomes the first step to greater peace of mind.
In order to make sure your retirement budget is accurate, we have outlined some foolproof tools to help guide you in the process.
Making a budget: something that many Quebecers are reluctant to do
Without a doubt, money is a taboo subject. The fact is, over 30% of Quebecers dislike discussing their finances with others. And yet, discussing the subject with the people you know is so important! Talking about money management can actually help when it comes to creating a retirement budget and making your lifelong projects a reality. And I have personal experience in this matter!
My neighbours and my parents are both retired couples. My parents stick to a monthly budget. Thanks to that, retirement has been easy for them and they are fully enjoying this wonderful time of their lives. On the other hand, every time I bump into my neighbour, I can sense his anxiety about the subject of his retirement. Unfortunately, he and his wife have never made a monthly budget.
If you are like my neighbours, you can count yourself among the 31% of Quebecers who feel stressed about money, according to Institut québécois de planification financière. They found that stress about money can have multiple consequences on our lives, including anxiety (42%), fighting between partners (29%) and insomnia (26%).
A simple way to avoid all of this unpleasantness is to learn how to budget in retirement properly.
Making an accurate retirement budget
Often, a couple of tricks and tips are enough to simplify the process of preparing your retirement budget.
Being well-equipped makes budget drafting simpler and can result in a number of benefits.
First, it's important to know that the percentage of your current income that you need to set aside for your retirement budget will depend on a number of factors : your average salary, your estimated expenses, your health, any special projects you have in mind and your idea of what defines a good quality of life. Also, will you be working part-time or occasionally? All these elements will have an impact on the percentage of current income you will need in retirement.
Experts in personal finance often recommend basing your retirement budget on the equivalent of 70% of your gross salary if you want a pleasant retirement.
François Lincourt, Director of Savings Advisory Services at the Fonds de solidarité FTQ, maintains that your budget could be based on just 50% of your salary. Unless you are a spendthrift, it's possible to live well without necessarily attaining the 70% ratio.
You can't forget that a lot of budget items will shrink, things like clothing for work, restaurant meals and transportation expenses.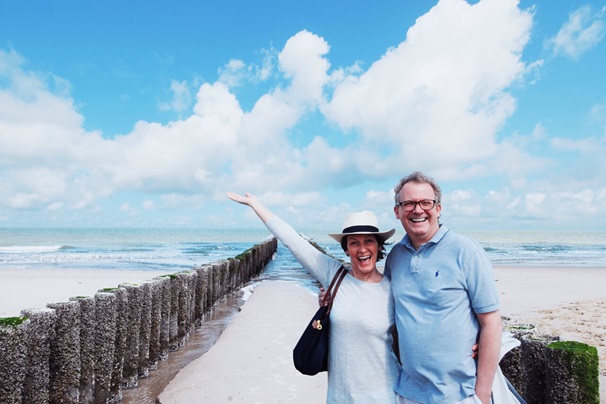 What many retirement specialists notice is, that without significant changes to your spending habits in retirement, you should live comfortably.
But don't forget that most people have the tendency to spend more at the beginning of their retirements.
3 essential tools for making a retirement budget that works for you
To help you draft your retirement budget, here are 3 easy-to-use tools.
The Quebec Pension Plan(QPP) planning table : The government provides this useful tool

Attention, this link will open a new tab.

to help you draft a retirement budget.
Question Retraite : This site offers a number of tools that can help you save money in retirement, show you how to establish your retirement objectives and, obviously, it has budgeting tables

Attention, this link will open a new tab.

that are easy to use.
Wallet : This application

Attention, this link will open a new tab.

developed by Budget Bakers lets you track your purchases, clearly visualize your finances, define your spending limits, categorize payments and do many other things that can help simplify managing your personal spending in retirement. Wallet is available at the Apple store

Attention, this link will open a new tab.

and Google Play

Attention, this link will open a new tab.

.
You managed your finances successfully while working. Why would it be any different in retirement? At the end of the day, your retirement budget is pretty much business as usual, with the obvious exception of employment expenses.