8 tips for designing a small garden
Check out these tips for growing a garden, even when space is limited.
Whether you want to beautify your outdoor living space or harvest homegrown seasonal veggies, planting a garden can be a wonderful activity to do at home, either on your own or as a family. If you live in the city, you don't need a big piece of land to put your green thumb to good use. Here are some tips for designing a garden in a small space, like on your balcony or in your backyard.
1. Divide your garden into different spaces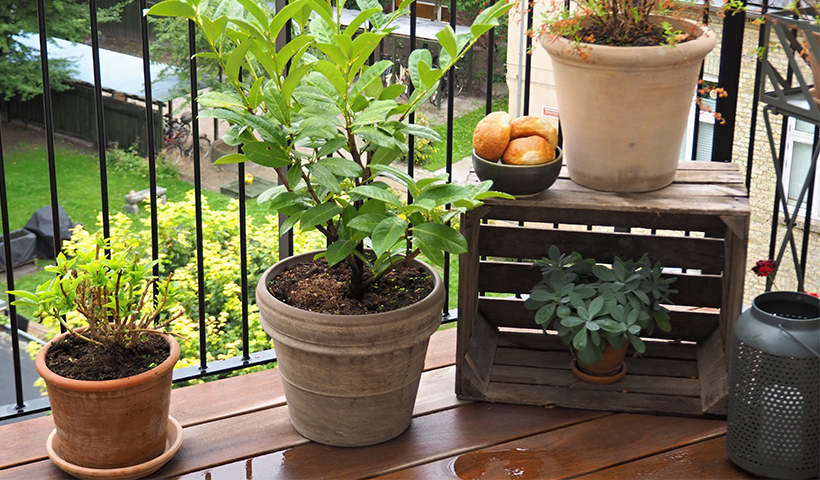 Create two or three distinct atmospheres to make it seem like your space is larger than it actually is! For example, you could designate one corner for your vegetable patch, another for flowers, and another for relaxation, using different hardscaping materials to delineate each area. Some people cover their balconiesAttention, this link will open a new tab. (in French) with artificial grass or wooden outdoor flooring.
2. Think vertical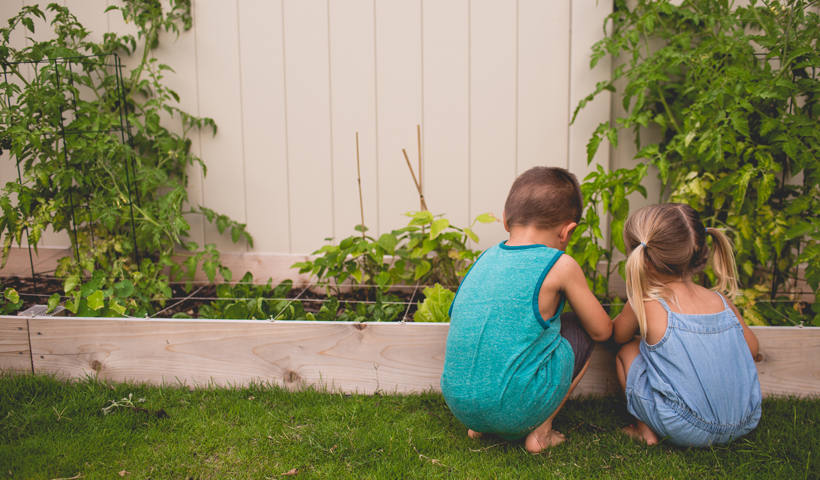 Every square foot counts. Hang planters, pockets, or repurposed pallets on your walls to create a vertical garden. You can also cover your walls with climbing plants. "Pole beans climb better than bush beans," says Larry Hodgson, expert gardener and author of the Laidback GardenerAttention, this link will open a new tab. blog. "If you want to save space, you can also train up melons, squash, and indeterminate tomatoes, which grow upward and can reach a height of two metres or more."
Tip : Get supports for climbing plants, such as rope for lighter veggies like beans and cages for tomatoes. You can also get bamboo stakes for a reasonable price.
3. Optimize all available surfaces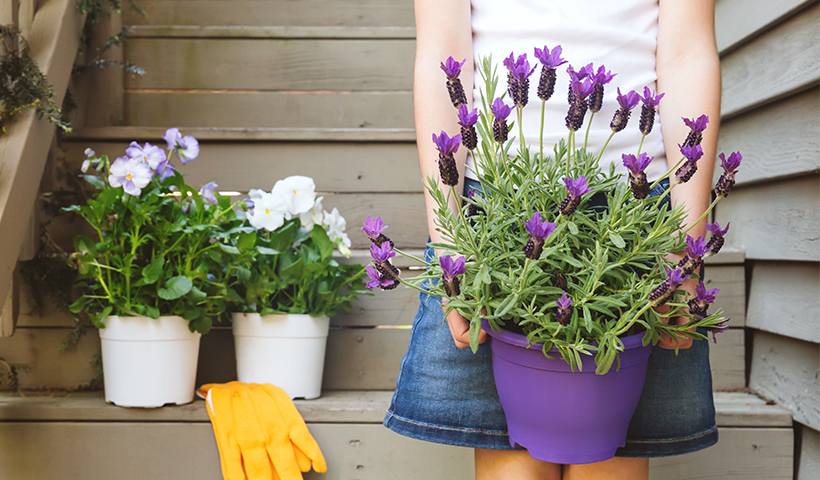 If you have stairs in your yard, decorate the steps with potted flowers, vegetables, or herbs (in French). Just be sure to choose the right plants for your pots. "You need small plants," says Larry Hodgson. "Most annual flowers (in French) don't take up a lot of space. As for veggies, any leafy greens will work: lettuce, arugula, cabbage . . ."
4. Use big pots or containers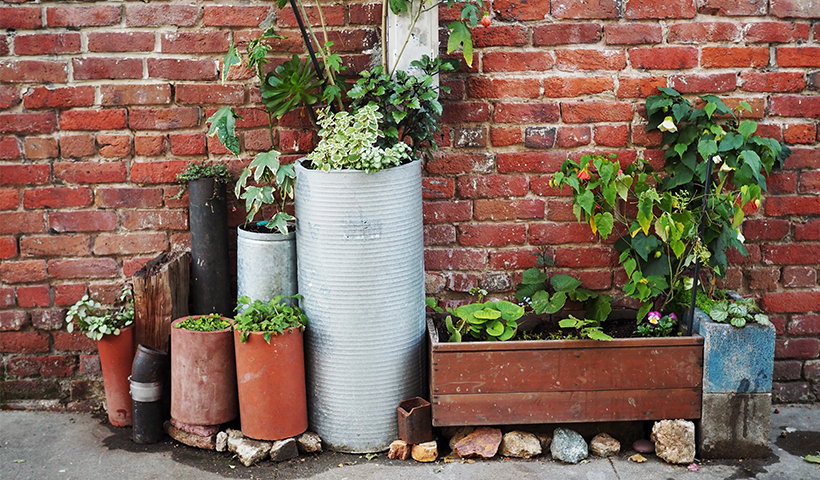 Larger containers retain moisture better, says Hodgson. "A small pot that's 15 cm deep will dry out in a day, ones that are 20 cm deep need to be watered every two days, and so on. This can make a big difference to your harvest." He also suggests repurposing different kinds of items in your garden, such as plastic storage bins. "It's as if they were made for specifically for gardening—they provide lots of space and hold water well, making them both eco- and wallet-friendly."
Tip : If you're a DIYer, you can make your own planters out of wood (in French) using repurposed pallets. Don't forget to put holes in the bottom so the water can drain out.
5. Plan, plant, and pick!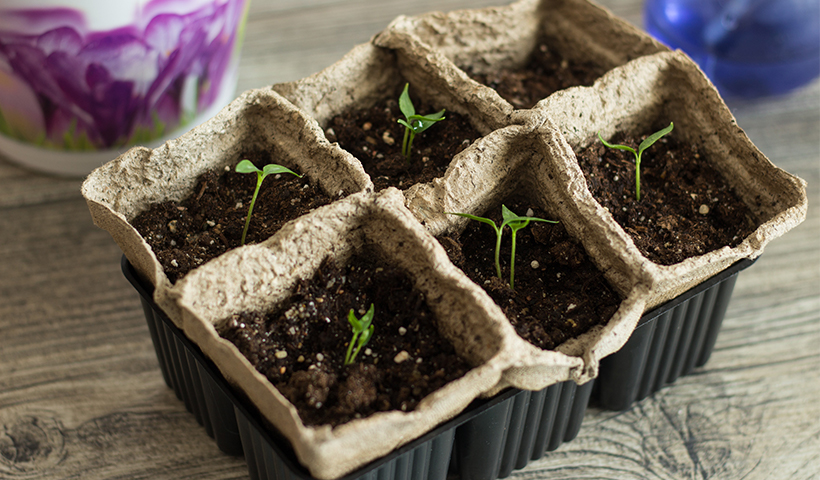 Not all plants have the same resistance to cold or heat. In Québec, you can usually start plantingAttention, this link will open a new tab. outside in late May, on the last frost date. "But if it's still cold out in mid-May, it's best to wait until June," says Larry Hodgson. It's not just the frost you have to worry about—some plants, like tomatoes, peppers, and cucumbers, really hate the cold.
6. Choose a sunny spot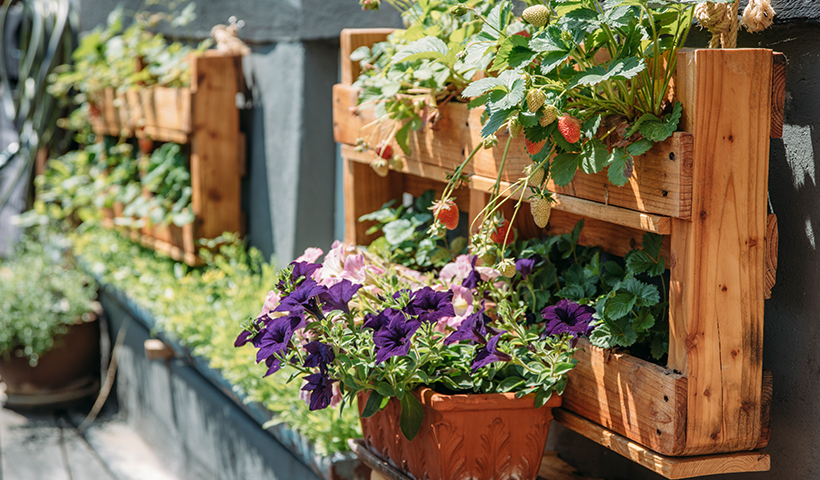 While most vegetables love full sun in the spring, "others, like lettuce and spinach, need to be protected and shaded by other plants once summer arrives," says Larry Hodgson. If your garden doesn't get a lot of light, choose plants that grow well in shady areas, like hostas, ferns, and periwinkles. As for vegetables, you have fewer options, since veggies need lots of light to grow, says Hodgson. "Garlic, celery, and some aromatic herbs can still survive in shadier areas, so long as they get a few hours of sunlight, even indirectly."
7. Create a relaxation corner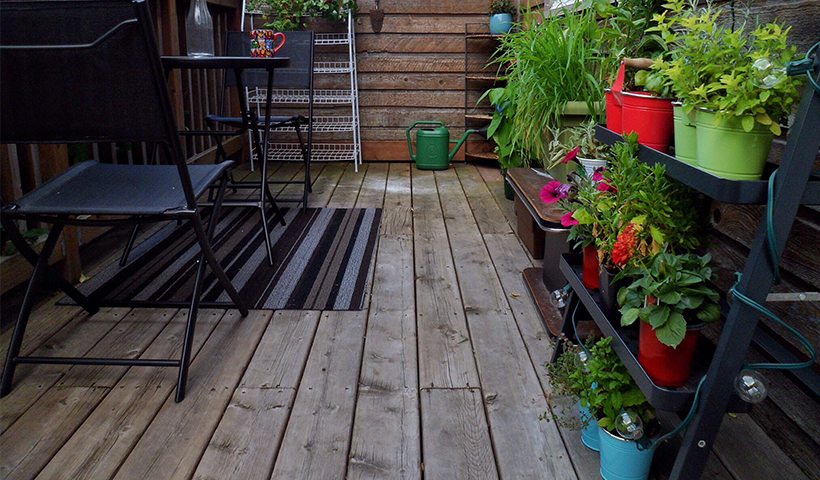 Gardens are to be enjoyed! If you're crafty, you can make low-cost garden furniture out of repurposed cedar pallets (in French). This type of wood ages naturally and is insect-repellent. As it weathers, it takes on a lovely silver-grey patina.
8. If you don't have access to an outdoor space...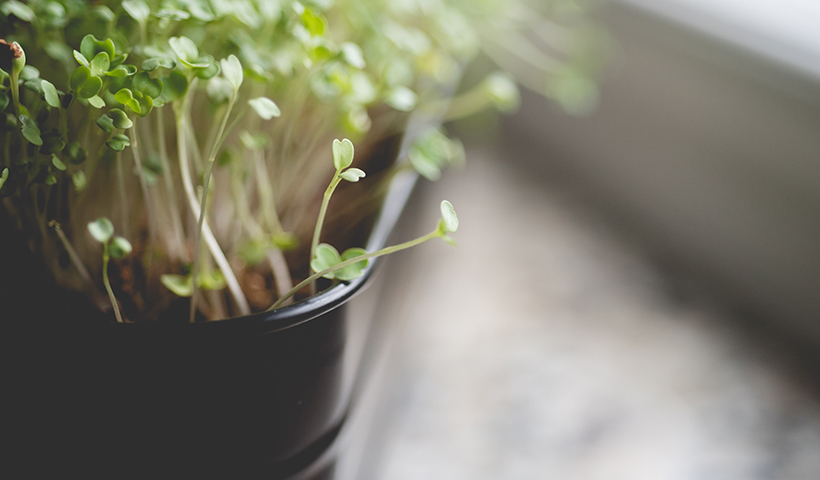 As long as you get enough light, you can pot a variety of plants indoors. "Tropical plants like orchids and dracaenas (or dragon trees) do well inside," says Larry Hodgson. As for vegetables, unless you have grow lights, you're better off sticking to microgreens or sproutsAttention, this link will open a new tab.Attention, this link will open a new tab., barely letting the plants germinate before harvesting them.

No need for a big yard to reap the rewards of gardening. You can just as easily set up a simple, inexpensive garden on your patio or balcony! If you decide to grow a vegetable garden, it can be a great way to reduce your carbon footprint by eating local and to cut down on your grocery bill by making you self-sufficient when it comes to certain products.
These articles may be of interest to you