Québec companies supporting you at home
Whether you're shopping for food, clothes, or entertainment, there are plenty of Québec businesses that make it easy to buy local without leaving the house.
Article published on 2020-04-23 | Updated on 2020-04-29
Mention : Please note that many websites mentionned in this article are in French.
Buying local means supporting independent businesses in your neighbourhood rather than large multinationals and choosing products that are grown, made, manufactured, or processed here. Fortunately for us, this trend is on the rise! An Ipsos surveyAttention, this link will open a new tab. published in July 2018 revealed that 83 percent of Canadian shoppers will buy a made-in-Canada product over an American-made product at the grocery store, as long as their quality and prices are comparable. According to a survey by BIP ResearchAttention, this link will open a new tab. (French only) conducted from March 25 to 29, 2020, 79 percent of Québec adults made it a priority to buy online from local businesses following the onset of the pandemic.
The concept of buying local goes beyond food. It also extends to goods, services, cultural activities, and more. When it comes to entertainment, there are plenty of Québec companies that offer alternatives to ecommerce giants.
Here are a few ideas to help you shop local while staying home.
Benefits of buying local
There are many advantages to buying local. For one, local products tend to be of higher quality, fair trade, and more environmentally friendly. In times of crisis like the one we're facing today, the economic benefits take on unprecedented importance. Every dollar spent on Québec's product offering helps boost the province's economy, which is why buying local is encouraged now more than ever.
To stimulate local purchasing, the government has launched an initiative called Le Panier bleuAttention, this link will open a new tab.. Still in its infancy, the online directory features businesses across the province. Consumers can find all the products they need using the search engine. They can then visit the company's transactional site to complete their purchase.
Entrepreneurs Isabèle Chevalier and Georges Karam have launched Ma Zone QuébecAttention, this link will open a new tab., a transactional platform that showcases Québec SMEs offering a variety of products and services, including clothing, beauty products, and household cleaners. It's yet another way to facilitate online shopping and local consumption across Québec.
Other regions in Québec have also started their own initiatives, like the buy-local appAttention, this link will open a new tab. in Chaudière-Appalaches and the #AchetonsGaspésienAttention, this link will open a new tab. movement in Gaspé. These services and more can help you track down local products.
Worthwhile shipping costs
Some Québecers are more reluctant to buy online because of shipping costs, which increase the total bill. However, since you don't have to drive or leave your home, you save time and a few extra dollars. You might also want to consider changing your buying habits. Many companies offer free shipping for orders over a certain amount. It may be beneficial to place one large order rather than several small ones. In the current crisis, certain companies are also donating their shipping costs to charity organizations. The extra cash you spend can be a big help to those in need.
Home-delivered essentials
Many grocery stores and large banners, such as MetroAttention, this link will open a new tab., are giving customers the option to shop online and receive their order at home. Did you know that vendors from Montreal's public markets also deliver? You can place an order from the Jean-Talon, Atwater, or Maisonneuve markets and get it delivered right to your door!
Many market gardeners and meat producers in Québec are offering a similar service across the province. For example, you can subscribe to organic food baskets and fresh produce baskets. Lufa FarmsAttention, this link will open a new tab. offers customizable food baskets delivered on a weekly basis. You can also visit the Aliments du QuébecAttention, this link will open a new tab. website to discover certified local products.
Once again, eating local may increase your bill, but those extra dollars get you top-quality products and stimulate the local economy. It's a win-win situation!
If you don't cook much, keep in mind that many restaurants are still offering takeout and delivery. New restaurants have also adapted to accommodate their customers and stay in operation. Many restaurants in MontrealAttention, this link will open a new tab. and across the province are finding ways to adjust.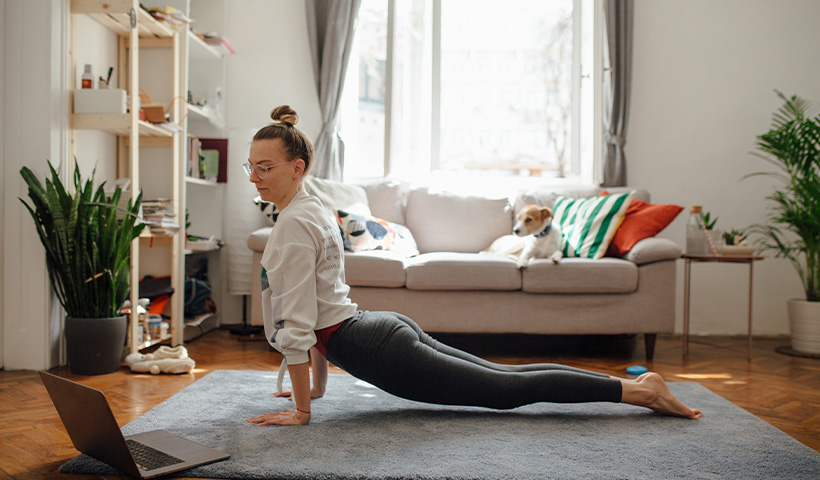 Buy local to have fun
Spending your days at home isn't easy. You need to keep busy, occupy your thoughts, entertain the kids... Here are a few ideas for making social isolation more enjoyable.
Limit screen time
Before taking a break from your screens, you'll need to buy certain items online that you can enjoy at home. For example, you may want to stock up on board games or books. You can choose to support well-established banners like Renaud-BrayAttention, this link will open a new tab. or ArchambaultAttention, this link will open a new tab., as well as smaller businesses throughout the province. Many Québec board game retailers have online stores, like Montreal's RandolphAttention, this link will open a new tab., Québec City's Infini-JeuxAttention, this link will open a new tab., and Maria's LilloJEUXAttention, this link will open a new tab.. To discover all the options available to you, visit the Jeux de société QCAttention, this link will open a new tab. online directory of game stores.
For books, Les librairesAttention, this link will open a new tab. is a must-visit website featuring independent bookstores from across the province. There's also HeureduconteAttention, this link will open a new tab., a platform created during social isolation that offers hours of pre-recorded and live book readings for children. All content respects copyright laws. If you're a fan of e-books, BAnQAttention, this link will open a new tab. provides its users with access to hundreds of books online, free of charge.
If you prefer audio storytelling, there are several podcasts to choose from! Find stories about current events, art, comedy, finance, games, music... There's something for everyoneAttention, this link will open a new tab.. Are you unfamiliar with podcasts but interested in giving them a try? Here are some of the most popular ones in Canada: Uncover (investigative journalism), Front Burner (news and current events), Party Lines (politics) and Alone, a Love Story (award-winning memoir by Michelle Parise) from CBCAttention, this link will open a new tab.. In Québec, some of the most popular shows in French include: La soirée est (encore) jeune (news and current events), Narcos PQ (investigative journalism), François Bellefeuille : 3.7 planètes (comedy), 3 Bières (culture and society), Histoires d'enquête (investigative journalism), Jay Du Temple discute (culture and society), and Question d'intérêt (economics).
If humming along to your favourite tunes is more your thing, you can buy digital music from Renaud-Bray and Archambault. You may also be interested in the PAN M 360Attention, this link will open a new tab. initiative. The platform was created by a social economy enterprise wishing to support the revival of quality cultural journalism and promote the dissemination of Canadian content and musical works. In short, PAN M 360 is a Montreal-based media company specializing in music from here and abroad that you can listen to online. There are also various online radio stations based in Québec. Consider using the free Stingray MusicAttention, this link will open a new tab. app for music streaming. What's more, Stingray has an app for hosting karaokeAttention, this link will open a new tab. parties at home, which are sure to entertain both young and old.
Make art. Colouring and crafting projects are quite popular these days, especially those featuring our famous rainbowsAttention, this link will open a new tab.. Making a rainbow is a great activity to do with your kids, or simply for yourself. Plus, you get to take part in a symbolic moment of solidarity. In addition, Elise GravelAttention, this link will open a new tab., a Québec author and illustrator, is offering free downloadable and printable colouring pages
Enjoy digital entertainment
Following the wave of ads on curbing the spread of the coronavirus, several cable television services launched specialty channels on TV and online. Their goal is to keep the greatest number of people informed and to connect with children through their favourite on-screen characters. In addition, Télé-QuébecAttention, this link will open a new tab. has launched Ciné-Mollo, the quarantine equivalent of Ciné-Cadeau. You can also watch TV shows on sites like Tou.tvAttention, this link will open a new tab. and TVA.caAttention, this link will open a new tab., among others. CineplexAttention, this link will open a new tab. theatres have announced that their movies are available to stream for a small fee, and the National Film Board of CanadaAttention, this link will open a new tab. has several Québec movies available to buy or stream free of change.
Digital content also includes virtual experiences. Several museums in QuébecAttention, this link will open a new tab., including the Musée national des beaux-arts du Québec and the Montreal Museum of Fine Arts, are offering virtual tours. On their online platform, La Fabrique culturelleAttention, this link will open a new tab. is also promoting local art that users can access in different formats.
Social isolation doesn't have to be synonymous with a sedentary lifestyle. Many yoga teachers and gym trainers offer online classes that are free or included in paid memberships, so you can get moving in your living room or on your balcony! Visit their websites or social media pages to learn more. For example, Idolem Hot YogaAttention, this link will open a new tab. and Wanderlust MontrealAttention, this link will open a new tab. offer virtual classes with the purchase of a membership. YouTube channel OK YOGA QuébecAttention, this link will open a new tab. and Yoga FitnessAttention, this link will open a new tab. have a selection of free videos. For physical training, you can take advantage of free trials offered by Ultime FitAttention, this link will open a new tab. and Mongymenligne.comAttention, this link will open a new tab..
Finally, many local artists are offering free performances on their social media pages, so keep your eyes peeled!
Home schooling
The Government of Québec has set up an online platform to allow young students to continue certain activities despite the suspension of classes. Developed with the Université de Montréal, Open School takes a fun approach to learning. Students can choose which subjects they want to review, study, or practise, and at which level. Subjects include French, Mathematics, English, Science, Geography, History, and Art. Parents can therefore encourage their kids to keep up their studies while having fun.
As of April 13, educational videos for preschool, elementary, and high school students are being broadcast on TV and online, in partnership with Télé-Québec. Children learn from their favourite characters and TV hosts as well as from real teachers.
As you can see, shopping online doesn't mean you have to buy from outside your home province. Quite the contrary! Whether you're looking to shop, have fun, or learn in the comfort of your home, you have plenty of options to choose from. Changing our buying habits to prioritize local products is quite the challenge, but collectively, we can have a tremendous impact on the Québec economy. Let's stick together!
Keep your savings local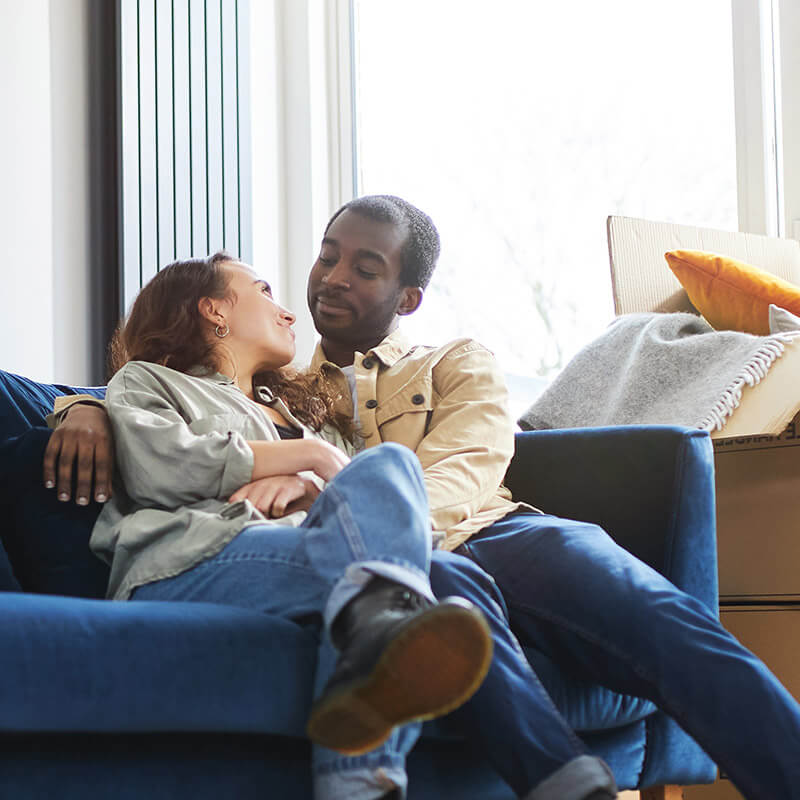 The TFSA with FlexiFonds not only helps you save for important projects, but also allows you to support the Québec economy thanks to mutual funds that invest primarily here.
DISCOVER THE TFSA WITH FLEXIFONDS
About FlexiFonds de solidarité FTQ
FlexiFonds de solidarité FTQ inc., a wholly owned subsidiary of the Fonds de solidarité FTQ, is a mutual fund dealer duly registered with the Autorité des marchés financiers. FlexiFonds de solidarité inc. acts as the principal distributor of the FlexiFonds funds and does not distribute the units of any other mutual fund.
These articles may be of interest to you