The Fonds is all of us working together
The Fonds is proud of its greatest achievement: bringing together thousands of savers who have made Québec prosper for more than 35 years.
These four values inspire us!
A savings solution tailored to your needs
Your financial needs will change throughout your life, and the Fonds will be with you every step of the way.
Helping our savers retire well with the Fonds' share
By joining forces to create value in Québec, savers who choose to invest in the Fonds adopt healthy savings habits that will reap rewards when they retire.
30%
additional tax savings¹ by contributing to your RRSP+!
7.0%
10-year compound annual shareholder return.²
Notes
¹ The Fonds de solidarité FTQ's shareholders will receive 15% in tax credits from the Québec government and 15% from the federal government. They are capped at $1,500 per fiscal year, which represents a $5,000 purchase of shares of the Fonds de solidarité FTQ.
² Annual compounded returns to the shareholder as at November 30, 2022: 1 year = -4.4%, 3 years = 4.9%, 5 years = 6.3%, 10 years = 7.0%
Investing in the local economy
Our investments – whether they aim to support innovation or strengthen our economy's key sectors of excellence – have a single goal: to benefit us all.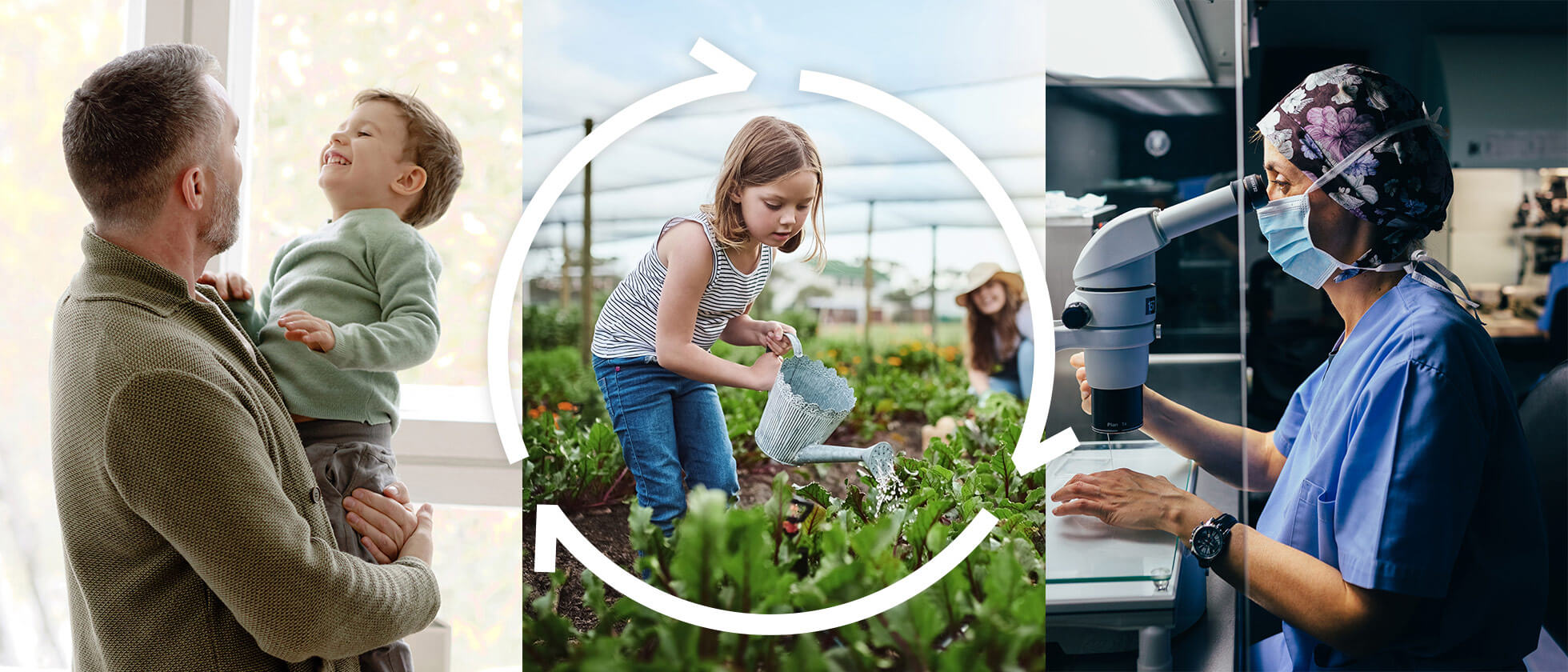 When you save with the Fonds, you're making investments that impact the community as a whole.
Among other things, the Fonds supports four key sectors of excellence in our economy: aerospace, agri-food, forest products and life sciences.
Discover how the Fonds acts in solidarity
Did you know that we perform multiple checks, including a corporate social responsibility analysis, before deciding to invest in a partner company?

Learn more
12.5 billion dollars*
Fair value of development capital investments in our partner companies.
* As at November 30, 2022
Supporting you in making your plans a reality
The Fonds team is there for you anytime to help you make your transactions and answer your questions about the available saving solutions. You can count on us!
We offer personalized service
Questions about our products? Our team is there to answer your call and support you.
We adapt to your savings pace
Whether by payroll deduction or automatic bank withdrawals from your bank account, automatic savings allow you to save effortlessly.
We provide online support
You can enroll directly online for almost all our saving solutions.
Please read the prospectus before buying Fonds de solidarité FTQ shares. Copies of the prospectus may be obtained on the Website fondsftq.com, from a local representative or at the offices of the Fonds de solidarité FTQ. The indicated rates of return are the historical annual compounded total returns including changes in share value and reinvestment of all dividends and do not take into account income taxes payable by any security holder that would have reduced returns. The shares of the Fonds de solidarité FTQ are not guaranteed, their value changes and past performance may not be repeated.